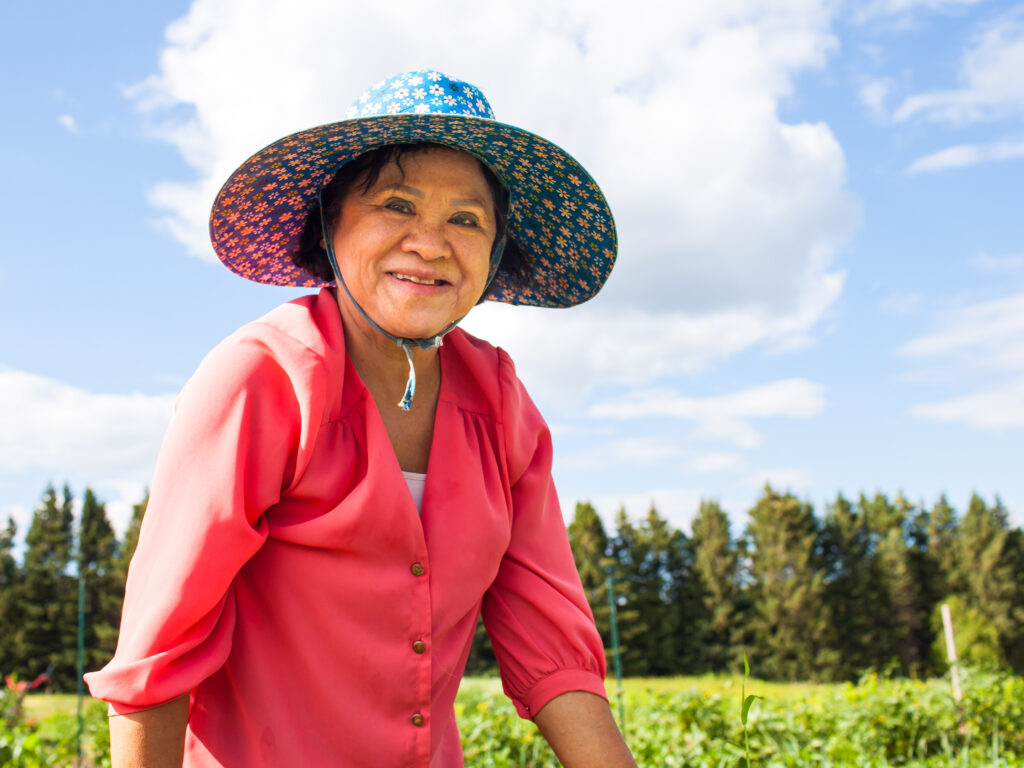 While it may be cold and windy outside, Big River Farms (BRF) is already deep in the planning stages of our 2022 community supported agriculture (CSA) program. BRF farmers are currently placing seed orders, CSA produce contracts are being developed with our farmers, and membership sign-ups for next year have already begun.
At BRF's 150-acre certified organic incubator farm in Marine on St. Croix, we provide beginning farmers access to educational resources, land, infrastructure, tools, markets, and connections to meet their business goals. The primary market opportunity BRF provides farmers is our aggregated CSA program. We source a variety of different veggies and herbs grown by multiple farmers into weekly shares, or boxes, for delivery to CSA members. This cooperative model enables BRF farmers to focus on growing what they're passionate about instead of having to dive into more complex, labor intensive, diversified growing practices common with CSAs run by individual farmers.
Although the growing season is relatively short in our northern neck of the woods, CSA members are able to enjoy an abundance of fresh produce grown by farmers in BRF's education program. In exchange for an upfront financial commitment, CSA members are granted access to 18 weeks of organic veggie shares from mid-June through mid-October. CSA membership dues are used to purchase produce directly from BRF farmers. A percentage of each share sold also funds BRF farmer resources, such as access to land, tools, and marketing support. BRF produce is certified organic and is grown following national standards set by the USDA. This guarantees CSA members that our farmers are using best practices for the health of themselves, the environment, and the folks who eat their produce.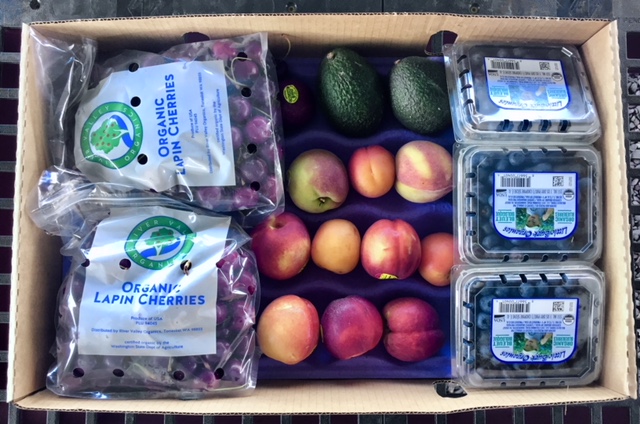 We sell two different veggie share sizes — half and full — offering membership flexibility based on the number of people in your household. Full veggie shares contain roughly 10-14 different items per week and can feed 3-5 people, while half shares contain 6-8 items per week and are perfect for 1-2 people.
We also offer two different types of organic fruit shares grown and sourced by local farm partners in nearby Menomonie, Wisconsin and Stillwater, Minnesota. Summer and fall fruit shares can be purchased separately from veggie shares, or as an add-on option during CSA sign-up.
Multiple payment options are available for interested CSA members, offering financial flexibility based on your needs. Options include full payment up front, partial payment up front followed by weekly payments with each delivery, and subsidized options for folks using SNAP-EBT thanks to our partnership with FairShare CSA Coalition.
Joining our CSA is one of the most meaningful ways you can support small, local farmers from a variety of diverse backgrounds. BRF's land-based education program supports Black, Indigenous, and People of Color (BIPOC) and New American (immigrant and refugee) farmers, populations that continue to face systemic barriers to accessing the resources needed to establish successful farm businesses.
---
This post was written by Big River Farms Market Specialist, Matt Frank.
For more information about Big River Farms CSA, contact Matt at [email protected] or 651-433-3676