More than 180 hunger relief agencies use The Food Group's food bank. We support food shelves, meal programs, and other food access organizations with:
Low and no cost nutritious foods
Resources and support from our food access experts
Opportunities to learn and network with food access peers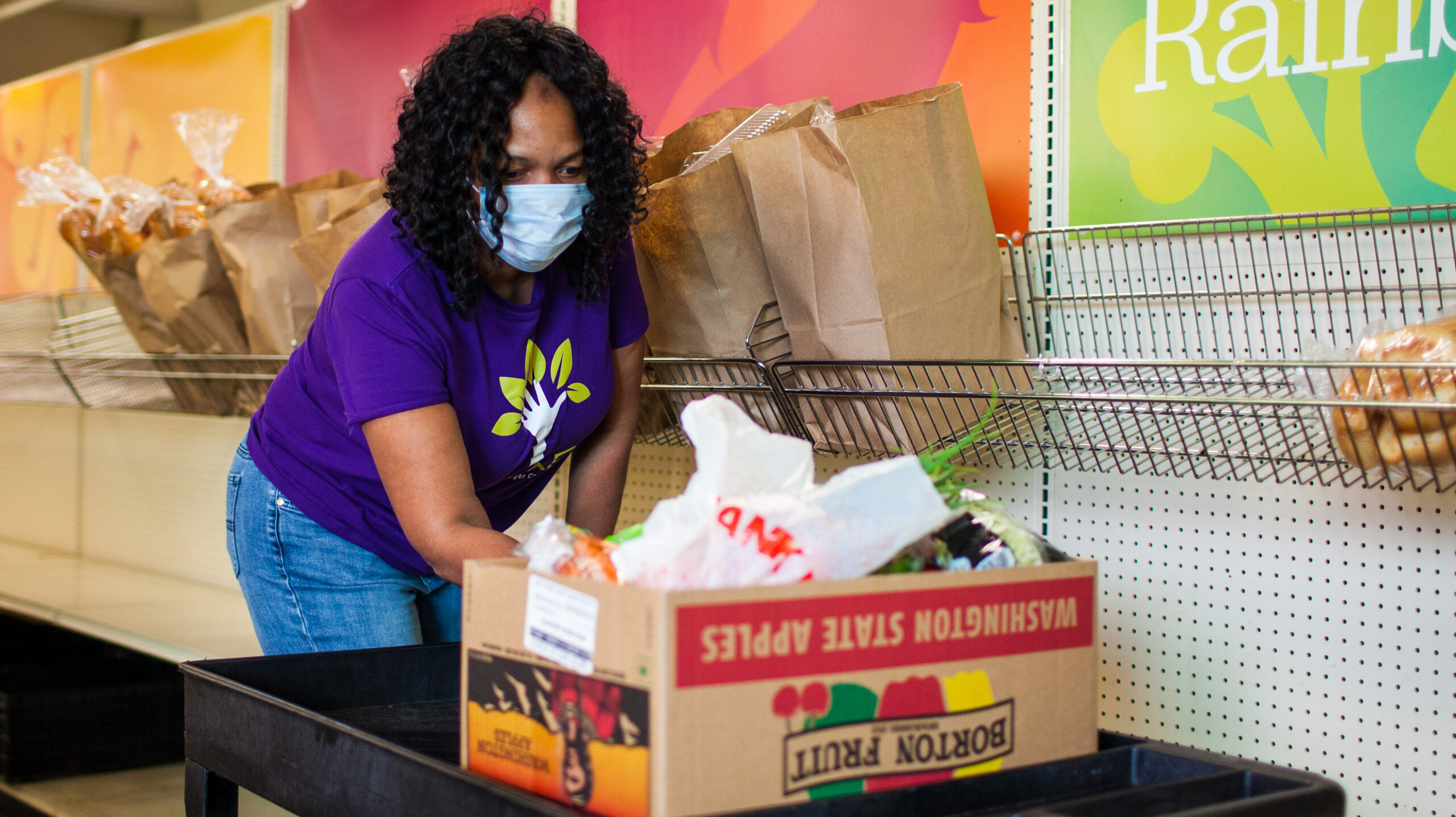 Learn More
What products are available?

We offer fresh produce, frozen meats, culturally connected foods, and hygiene and household necessities — all below retail prices. When The Food Group receives food and in-kind donations, we share them with our partners at no cost.
What are culturally connected foods?

We prioritize offering culturally familiar foods for our communities. Our food bank currently provides Latin, Southeast Asian, and East and West African foods. If you want to order a new item, ask our sourcing manager for options.
How often can we get food? Is delivery free ?

Partners can receive food weekly, twice a month, or once a month. Free delivery is available for orders over 400 lbs.
Are there more ways your team can support my agency?

We host quarterly partner meetings to network, learn, and share best practices. Our team is also happy to visit your site, brainstorm to solve problems, and help you access resources on volunteer coordination, marketing, fundraising, cultural responsiveness, and more.
Can we use more than one food bank?

Absolutely. We encourage our partners to take advantage of all food resources.
Do you work with local and start-up groups?

Yes! The Food Group is an independent food bank that works with all types of agencies. We're here to connect, foster voices in new places, and build a more equitable food system with our partners.
Is it free to be a partner?

Yes, it's free! We just ask that our partners submit monthly statistics (required for TEFAP) and try to place an order at least once each quarter.
Questions & Connections
Email us or call 763-450-3898