Fare For All is a pop-up grocery store. We sell packs of fresh produce and frozen meat at up to 40% off of retail prices.
Who Can Shop?
Everyone and anyone can shop at Fare For All across 30+ pop up sites in the Twin Cities and Greater MN. Shop for quality, nutritious foods at discount and budget-friendly prices. We follow a co-op model, so the more people who shop, the better the discounts. Just stop by and shop!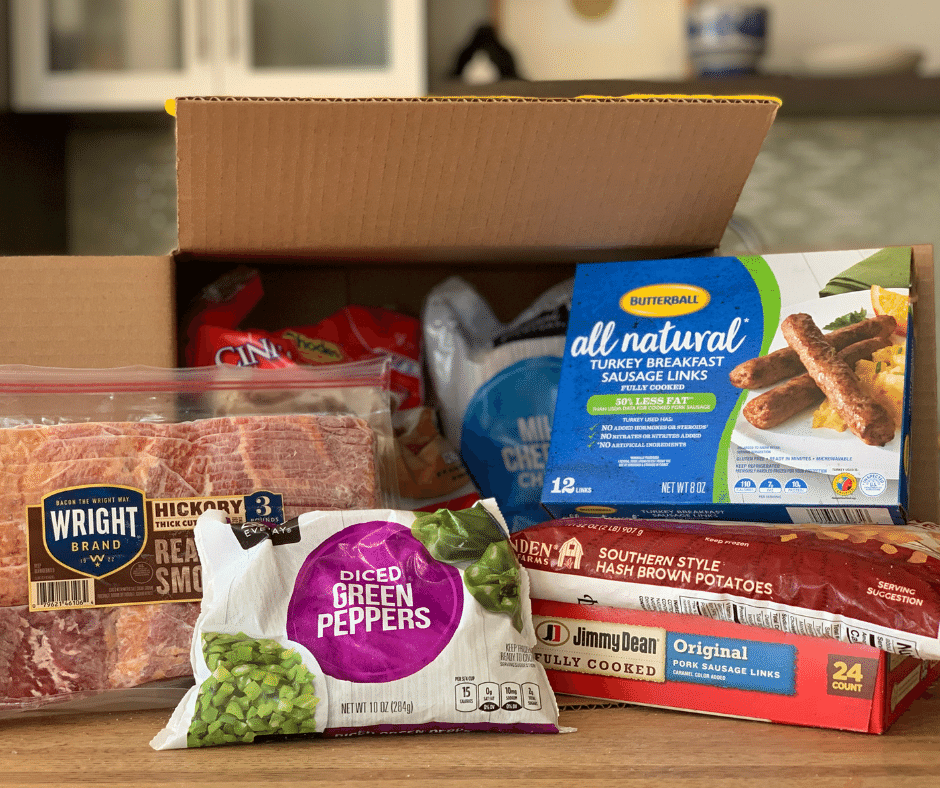 How's It Work?
Fare For All buys fresh produce and frozen meat in bulk from wholesalers, manufacturers, and growers. Volunteers bundle it into $10 – $30 packages that are sold at sale locations across Minnesota.
FAQ
What foods are for sale?

We offer a boxes of fresh produce, frozen meats, and specialty boxes (Hot Buys). Visit our Pack Peek page for the latest.
What happens when I come to the sale?

No pre-registration required! When you arrive, fill out an order slip letting us know which boxes you'd like. Pay with the cashier and a volunteer will help get your order to your vehicle.
How do I pay?

We accept cash, credit, debit, and EBT cards. Cards are preferred. We do not accept checks.
Do I have to buy the whole pack?

Yes! We buy in bulk to get the best prices. When we sell you the entire box, we can make the most of our purchasing power and pass the savings to you!
Do you ever run out of food or restrict quantities?

We seldom run out. The amount of food we bring to each location is based on last year's sales volume. Occasionally, during the busy holiday season, we may sell out of an item.

We do not limit quantities on most packs, but we do reserve the right to limit quantities on Hot Buy items. If you would like to purchase more than five packs, please contact us at least 24 hours in advance at 763-450-3880 or [email protected].
How do I keep food fresh?
What's with the dates on the meat packs?

Fare For All only sells frozen meats. Meat is always stamped with a "use or freeze by" date. We purchase meats already frozen or we deep freeze it ourselves. We strictly adhere to USDA guidelines, keeping all meats below 0 degrees at all times. Once frozen, meat is safe to eat for up to two years after the "use or freeze by" date.
Do I have to sign up or purchase in advance?

No! There's no pre-registration, no pre-ordering, and no pre-payment. Fare For All is open to everyone, first come, first served. Check the schedule to find the next sale in your area.
Am I taking food from someone who needs it more than I do?

Absolutely not. The more people who participate, the more purchasing power we have. Like shopping at a co-op, the more people who shop, the greater the savings for everyone!
Are you open during bad weather?

We try our best to stay open during severe weather but it's Minnesota! Fare For All closes when area schools are closed, if the trucks can't function properly (at or near 0 degrees), or it's unsafe for our staff, volunteers, and customers. Not sure if there's a sale? Check our Facebook page for updates, sign up for reminders by location, or call 763-450-3880.
What about COVID?

Our top priority is to keep everyone safe and healthy. As health guidelines change, we adjust our procedures, including moving sales outside under certain conditions. Right now, at our indoor sales, we are asking everyone to:

Mask-up indoors
Physically distance from others
Follow one-way signage
If possible, send only one person per household to the sale

Please respect these precautionary measures to help keep the virus at bay.
How do I schedule a Fare For All sale in my community?

Fare For All partners with local organizations to host sales in communities within 75 miles of our New Hope warehouse.

We're at capacity, so join our waitlist if you are interested in bringing Fare For All to your community. Email Linh Xiong or call 763-450-3871.