This innovative event focuses on the needs and interests of farmers who have traditionally faced barriers to building profitable agricultural businesses.
Over the last 16 years, the conference has reached more than 2,500 farmers from 36 cultures, 26 states, and three countries. A collaborative of immigrant and BIPOC farmers, volunteers, and government, nonprofit, and University of Minnesota personnel plan the agenda.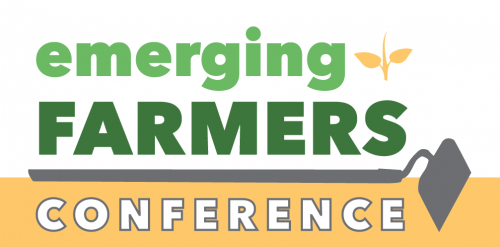 17th Annual Emerging Farmers Conference
Collaboration and Cooperation: Stronger Together
November 12-13, 2022
The 17th annual Emerging Farmer's Conference is coming soon!
We acknowledge the disproportionate disparities with the pandemic, injustice, and inequities everywhere. More than ever, this is the time that we need to connect with one another to build relationships and share our stories.
This event will be FREE for all farmers, and language interpretation (such as Swahili, Spanish, Karen, Burmese, Kirundi, Hmong, Nepali, Arabi, Mai Mai/ kizigoua, and Somali) will be provided based on registration.
Purpose
The Emerging Farmers Conference:
Provides education and access to resources. For example, attendees receive financial plans, soil maps, and information about leasing and purchasing land.
Builds knowledge. In hands-on sessions, farmers obtain information that is directly applicable to their farm's success — like weed management or production of specialty crops. Community stakeholders gain a deeper understanding of how immigrant and BIPOC farmers contribute to the local food system. And everyone learns the importance of sustainable agricultural practices.
Fosters connections. Farmers build valuable relationships with vendors, farm advocates, educators, government officials and other community partners that support emerging farmers.
Empowers participants to lead change. Conference participants are prepared to advance racial equity, support sustainable agriculture, and change local food systems. They learn about increasing access to healthy foods, resources, and economic opportunities. In collaborative problem-solving workshops, farmers talk about common challenges and solutions.
Help Plan an Inclusive Conference
To learn more about the Emerging Farmers Conference, contact Big River Farms Outreach Coordinator Marisa Benasutti at [email protected] or 651-433-3676. Farmers and planning committee members welcome your input in designing the 2022 event. With your help, we will decolonize the conference, decenter whiteness, and ensure inclusion of all cultural groups.