Vegetables grown by emerging farmers at Big River Farms are sold through multiple channels based on their independent business plans and needs:
Wholesale Opportunities
Connect directly with farmers at Big River Farms to support their market needs as they grow their small farming businesses. You can also email Big River Farms Market Specialist Matt Frank or call the farm office at (651) 433-3676 to learn more.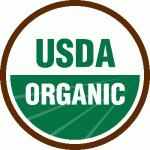 All produce grown at Big River Farms is certified organic. We follow the USDA's national standards for organic production and are monitored by a third-party certifier. This guarantees that we're using best practices for the health of the environment, our farmers, and the people who eat our produce.