Growing Farmers. Growing Food.
Big River Farms helps participants learn to cultivate crops for organic production and develop the basics for launching a farming business or community program. The Grower Training Program is three years of growing farm and business skills. The Incubator Program offers growers an opportunity to access land, resources, and transition their farm business to the next phase. Big River Farms is intentionally designed to support immigrant, limited resource, and historically underserved individuals.
Grower Training Program
The program operates year-round with winter coursework planning, seasonal land-based training and in-field workshops. Winter classes are held in the Twin Cities, with topics focusing on organic production techniques and practices, available produce markets and how to farm as a business. Starting in April, the education program transitions to Big River Farms, located 30 miles from the Twin Cities in Marine on St. Croix. This is where participants are able to put what they've learned in class and in meetings to practice on their own plot of land. Throughout the season, skill sessions, in-field classes and field trips to other farms are key in demonstrating important techniques and practices. Unique to this program is the one-on-one assistance available throughout the season, both in-field technical assistance and planning/business assistance.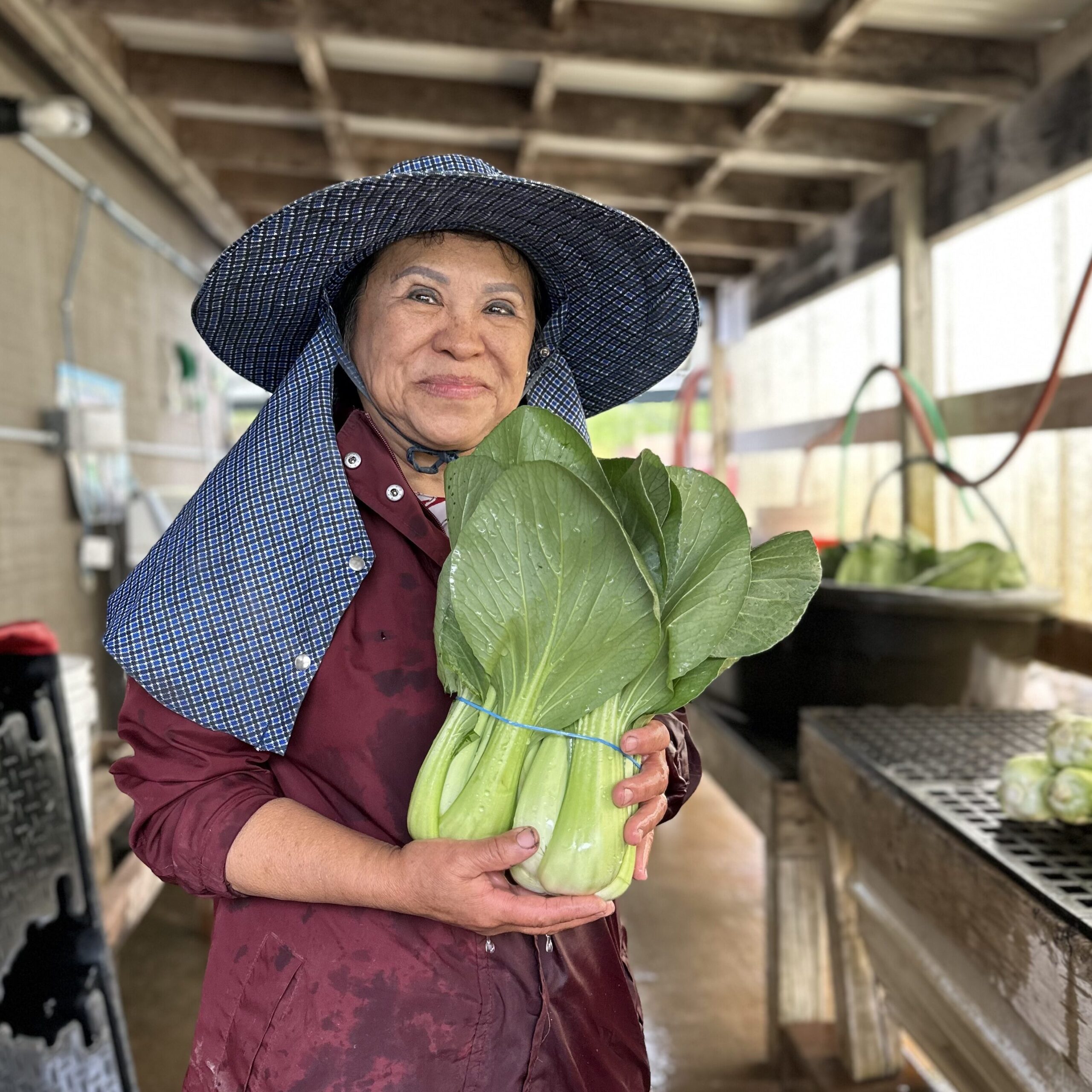 3-Year Program Focus:
Level 1 – Starting your Farm Plot
Level 2 – Starting your Market
Level 3 – Starting a Business Plan
Farm Incubator Program
Upon completing the 3-year Grower Training Program, growers can apply to transition to the Incubator Farm to operate their independent farming business. In the Big River Farms incubator program, farmers operate independently, bearing their own costs without subsidies. The emphasis shifts from merely farming a plot to fully managing an independent farm business. Participants handle their own cover cropping, fertility management, tractor operations, Organic Certification, and market strategies. Additionally, each farmer is expected to lead at least one education session or farm tour. Most incubator farmers spend 3-6 years on average at Big River Farms before transitioning to their own farm or other opportunities.
Growers with prior farming & market experience are eligible to apply directly to the Incubator Program by providing some work history and conducting an interview with farm staff.