Looking for an engaging and impactful way to give back and make a difference in the lives of those experiencing hunger in our community? Host a food and cash drive with The Food Group! Join with your co-workers, teammates, friends and neighbors, or members of your faith, youth, or community group.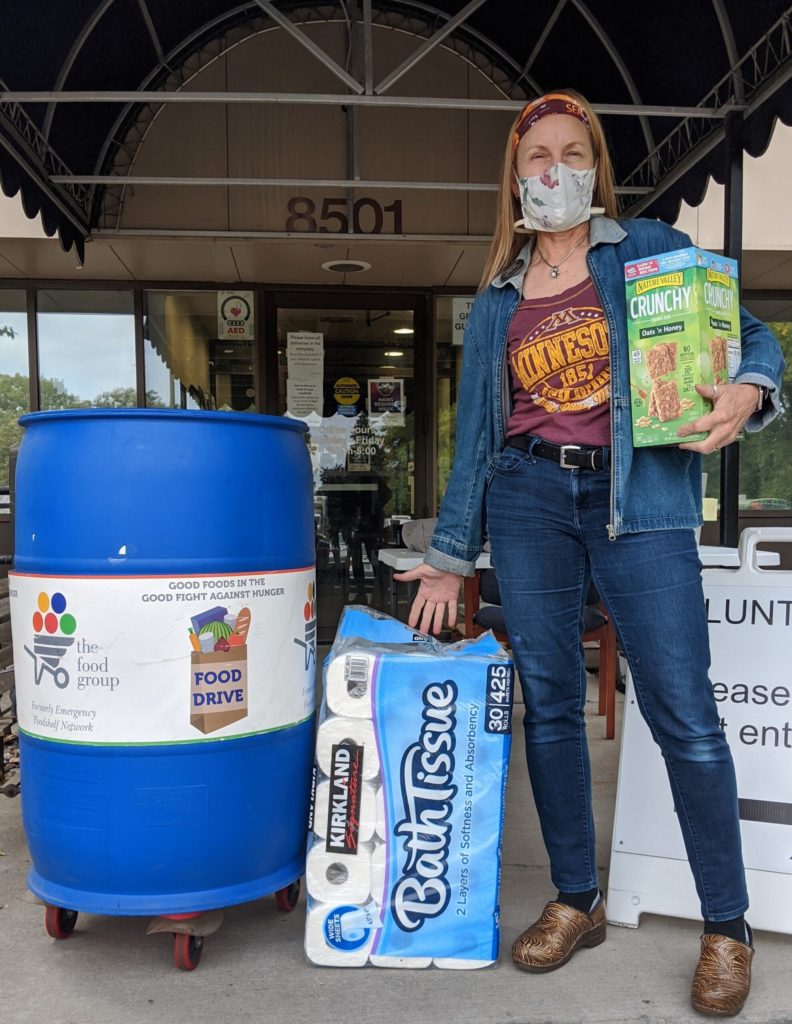 Host a Cash Drive
With cash donations, you'll get the most bang for your buck! The Food Group uses donated dollars to buy high-demand food items at discounted prices. A cash drive can be in-person or virtual. We'll provide collection boxes or create a secure and convenient giving page on GiveMN. Your supporters can give any amount using their credit or debit card.
Organize a Food Drive
If you're collecting more than 500 pounds, we can provide bins to collect food donations. We'll also arrange a time to pick up your donation.
If you collect less than 500 pounds, please use your own collection containers and deliver food directly to your local food shelf.
Celebrate Your Impact
After your donations are received, we will let you know how many pounds you collected and the number of meals you provided. Then celebrate! Thank you for providing food today and nourishing our community for tomorrow.