Brunch on a Budget
with Fare For All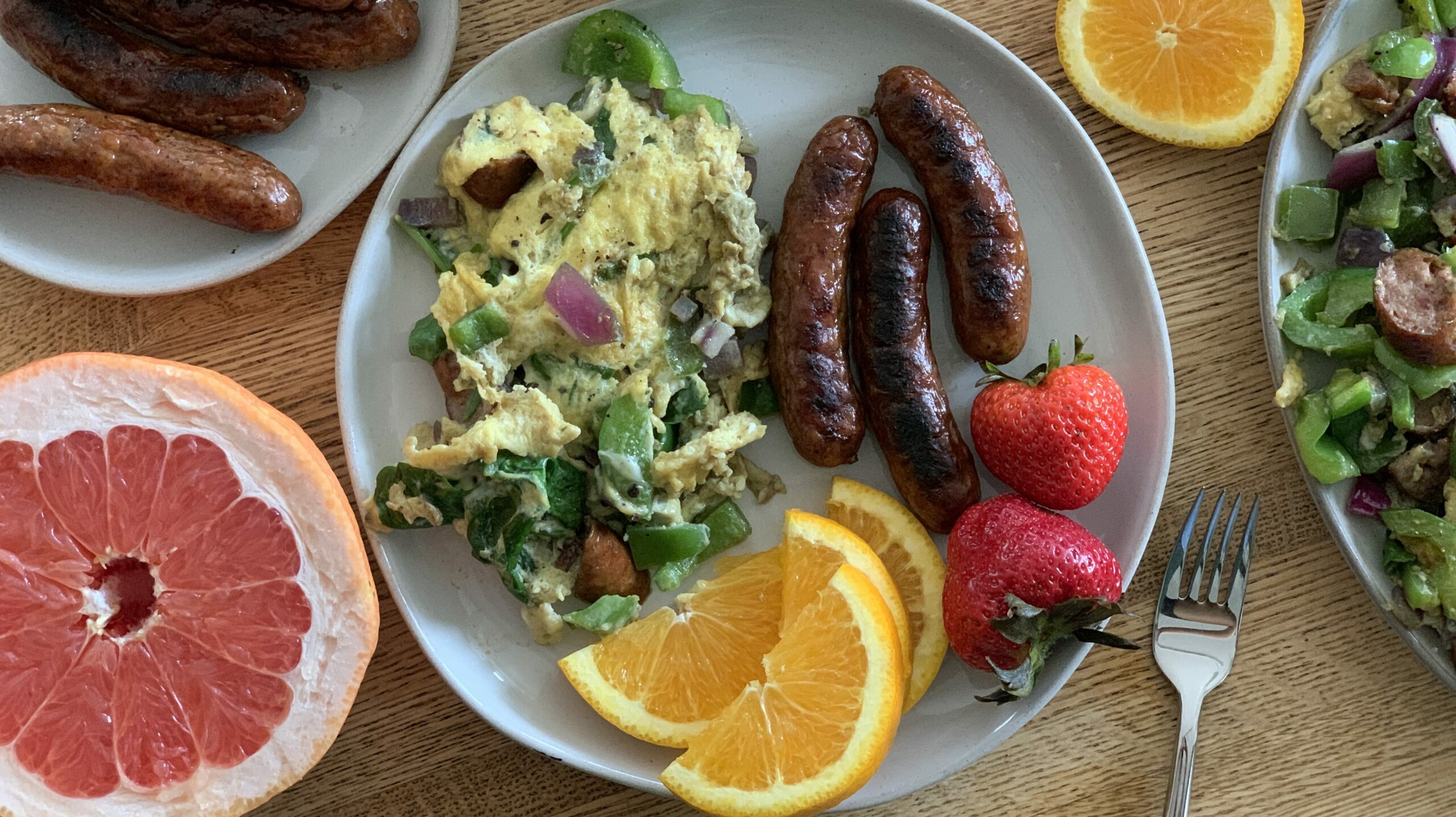 It's Saturday morning and I'm waking up my friends after a cozy night IN. The smell of green peppers and sausage, cooked to near perfection on an old cast iron pan, makes the wakeup a little easier.
"People are forced to choose between essentials and grocery budgets get cut first."
Thirty dollars got our family of five a fresh and delicious meal with food to share. Nearly unheard of these past few months as inflation has impacted gas and grocery access everywhere. Energy and labor have raised food prices 7.3% in Minnesota this March alone. For many, this means stretching budgets and cutting out, fresh and nutritious foods.
Fare For All is built on keeping prices affordable. For more than 30 years, the program has offered sustainably low prices. The program works similar to a co-op, buying quality foods in bulk, packing with volunteer help, and distributing savings to customers. Anyone can shop at one of the 32+ pop up markets across the Twin Cities and Greater MN.
Grocery choices include packs of fresh produce, frozen meats, and a special Hot Buy that changes each month. The Hot Buy this spring is the Brunch Box, a full meal pack offered as community members begin observing spring holidays like Ramadan, Easter, and the coming of the sun (albeit spotty).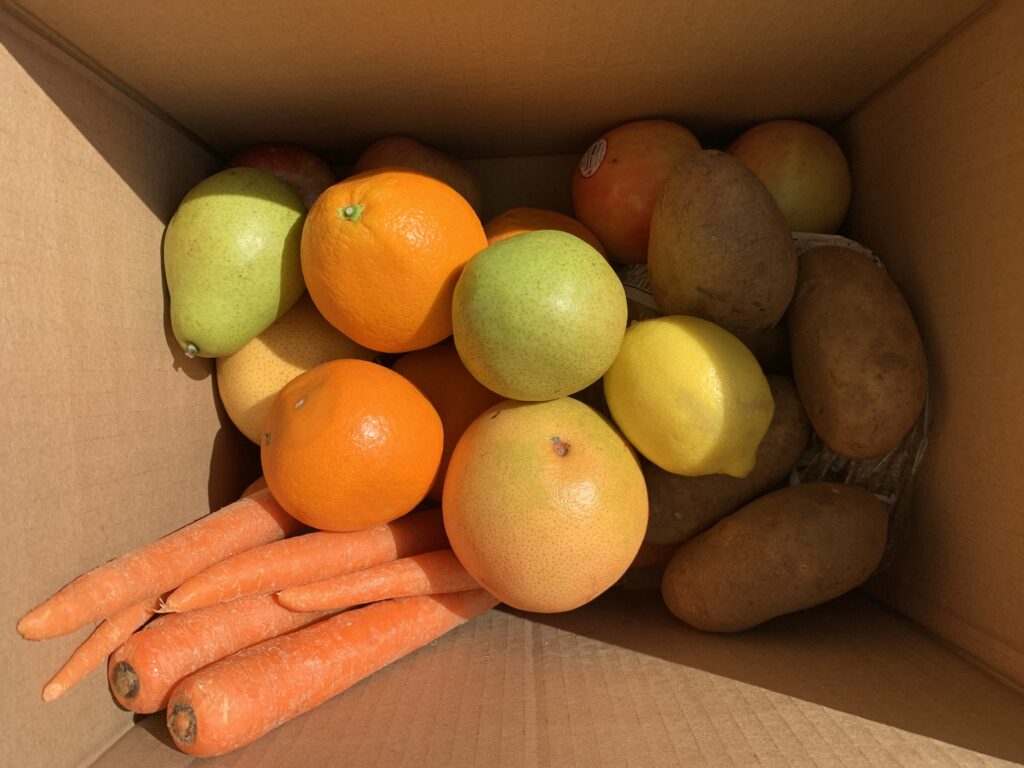 I checked the Fare For All schedule for a location and day that worked for me and picked up a Brunch Box, complete with hash browns, cheddar and green bell peppers, turkey and breakfast meats, and cinnamon rolls. I needed fresh fruit and vegetables so I paired this with the produce pack for $10.
Flavor & Vision
The Food Group believes everyone should have access to food that nourishes and supports healthy lifestyles. This means the packs are filled with quality, locally sourced, and fresh foods at nearly 40% off of retail price.
With Fare For All I was able to share connection and a lot of food with my household for the day. We started the morning with a meal for the entire family under $40.
Your support of The Food Group keeps Fare For All prices low. Together we are ensuring nutritious food is accessible.