A twist on your summertime favorite.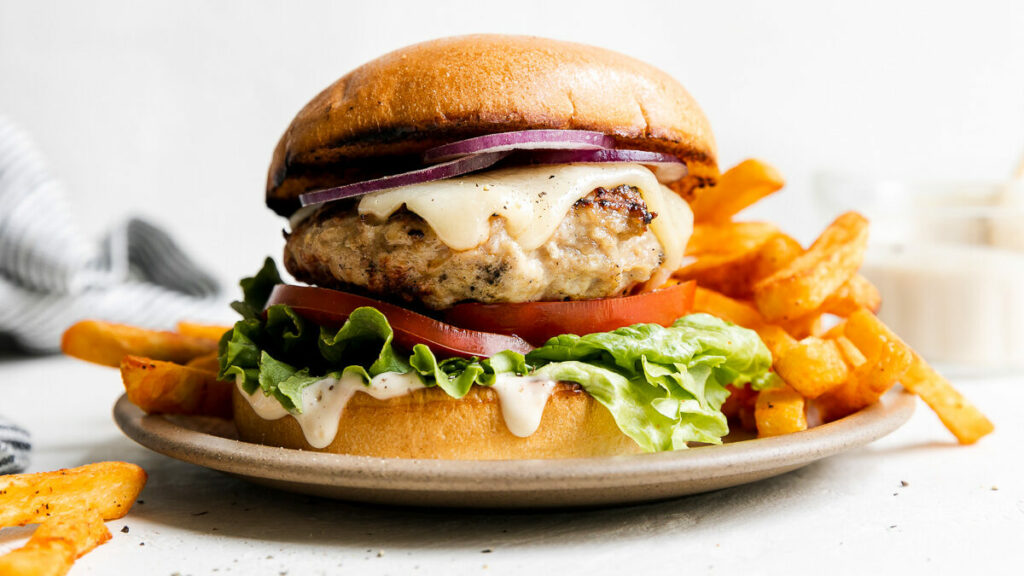 Ingredients:
1 lb ground chicken
3 tbsp Worcestershire Sauce
2 tbsp fresh ground parsley
2 garlic cloves, minced
½ tsp smoked paprika
4 Buns
4 slices of smoked gouda cheese
salt & pepper
Instructions:
Preheat oven to 400 F.
In a medium bowl, mix ground chicken, garlic, Worcestershire sauce, parsley, smoked paprika, salt, and pepper. Shape into 4 patties. Sprinkle with salt and pepper.
Place burger patties in the oven. Cook about 20 minutes on one side.
Flip over, place a slice of cheese on each, and bake for another 10-15 minutes. The internal temperature of the chicken burgers should reach 160°F.
Toast buns for a crisp summer flair. Prepare your favorite toppings, assemble sandwiches, and enjoy!