Meet Dee, farmer with Zoua at Mom's Garden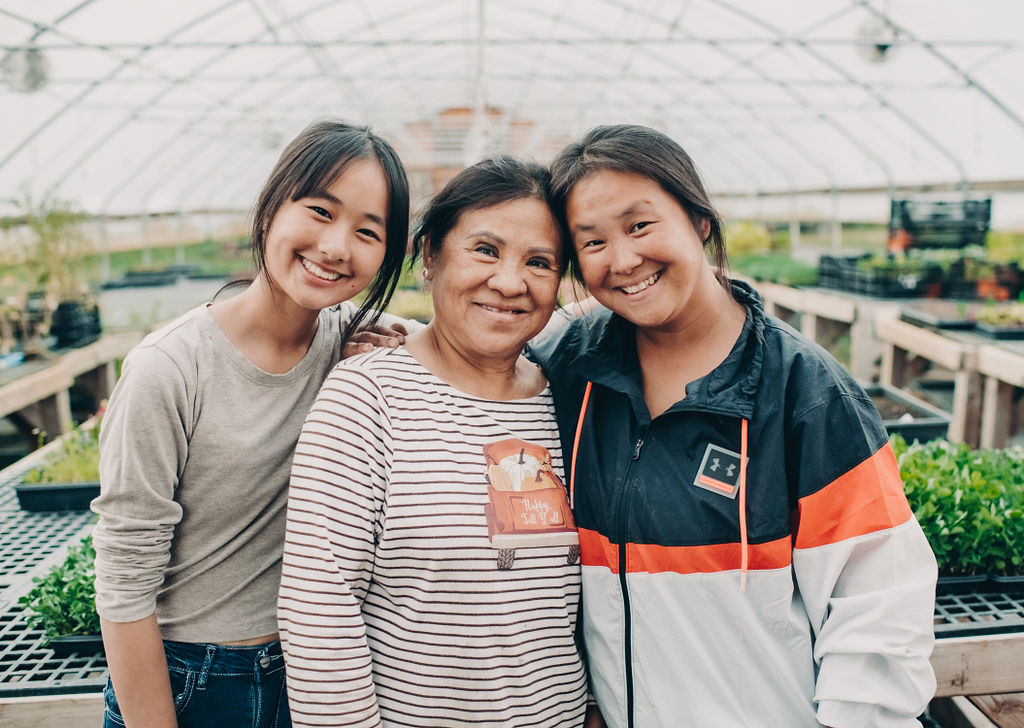 Tell us about your farm, Mom's Garden.
I started it for my mom. Growing up, my mom, Zoua, farmed every year over the summer and I would help her. More recently, I encouraged her to start selling her veggies. I told her, "Mom, if you can grow it, I can help you sell it!"
Zoua is great at farming. Everything she touches literally grows! I focus on selling our produce at farmers markets and through Big River Farms. I also do record keeping and paperwork behind the scenes.
Do you have a favorite or impactful farm memory?
As a little kid, I farmed with my grandmother who worked for other farmers. My grandmother would take me along with her to farm for my aunt in Wisconsin and we'd sell at a farmers market there. I have always been around a farming environment since I was very young.
What is your relationship with farming and organic food?
I know that it's healthy for me and look forward to my mom's fresh produce every year. I mainly buy meat at the grocery store and get fresh veggies from my mom and our farm throughout the summer.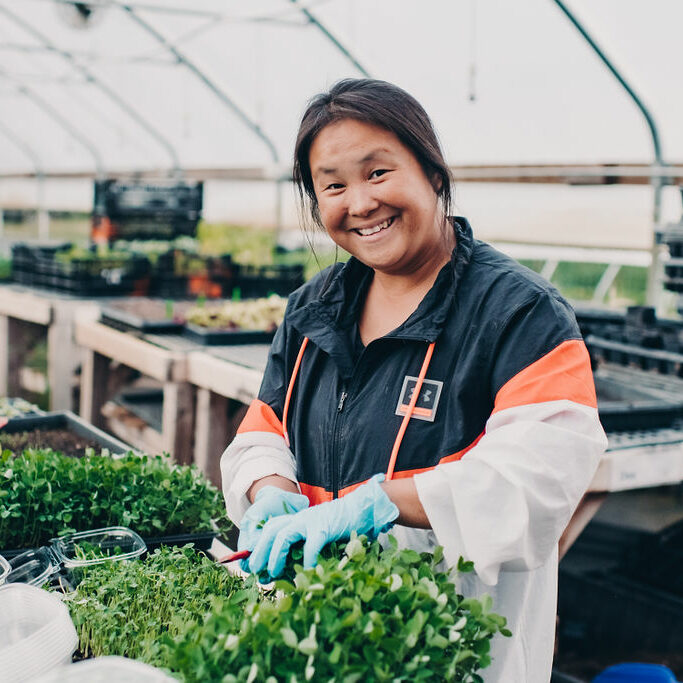 How has the Big River Farms education program impacted you?
This is our second year at Big River Farms – it's been great! Being a part of the BRF education program has brought my knowledge of farming to the next level. I have learned little things that really help us grow for commercial sales, like understanding how pruning and weeding can positively impact plant growth or the perfect time to harvest different types of crops. 
Any surprises along the way?
I'm surprised that we surpassed our first-year income goal! I've also been surprised at how much hose you need to create a solid irrigation system. And how much it costs to buy supplies.
Will you share a success with us?
When we first started, I wasn't sure what markets we should sell to. Our biggest success has been selling to the Big River Farms CSA, at farmers markets, and through The Food Group's food access program.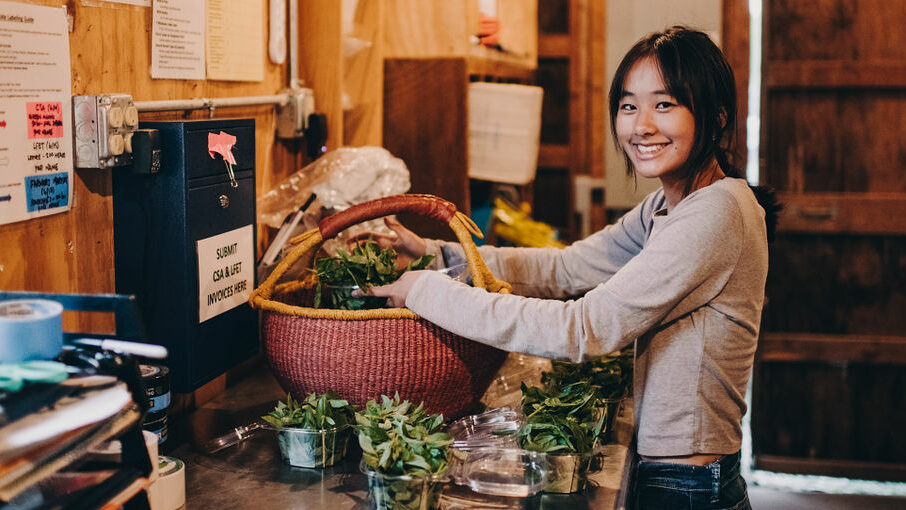 What challenges have you faced as an 'emerging' farmer?
Learning to keep an eye out for the changing weather – for example, harvests are dependent on market schedules so we might have to pick veggies in the rain or other bad weather. It can be difficult to balance needs and time with shared resources at the farm.
What do you enjoy about being a small business owner?
I like the freedom! It's a lot of hard work, but it's the one place that we feel the most free and relaxed.
What are your goals for Mom's Farm?
I hope to eventually be able to get my mom her own land so she doesn't have to continually find farmland to rent each year. I want her to be able to have a farm she can call her own.