At Corcoran Park in South Minneapolis, the community comes together on Friday afternoons. The atmosphere is lively and festive. There is music playing, hot cocoa, and pan dulce (a Mexican sweet bread) being served, and a large group of young folks in attendance. The Sanneh Foundation coordinates this weekly gathering. It is a priority to offer free food to anyone in need. Sanneh creates an inclusive environment so that everyone feels welcome. They are cultivating community trust while providing mutual aid.
The food gets distributed free of charge, and anyone is welcome at these events. There are a lot of Latinx visitors and Sanneh ensures their food needs are met by offering culturally connected foods. Help is provided from volunteers who are representative of the people being served. Providing access to culturally connected foods lets people know they are seen, fosters preservation of culture, and revitalizes ancestral knowledge.
The Food Group donates staples like eggs, vegetable oil, rice, produce, and household goods. Culturally connected foods such as chipotle peppers, Maseca (corn flour), and plantains are also provided.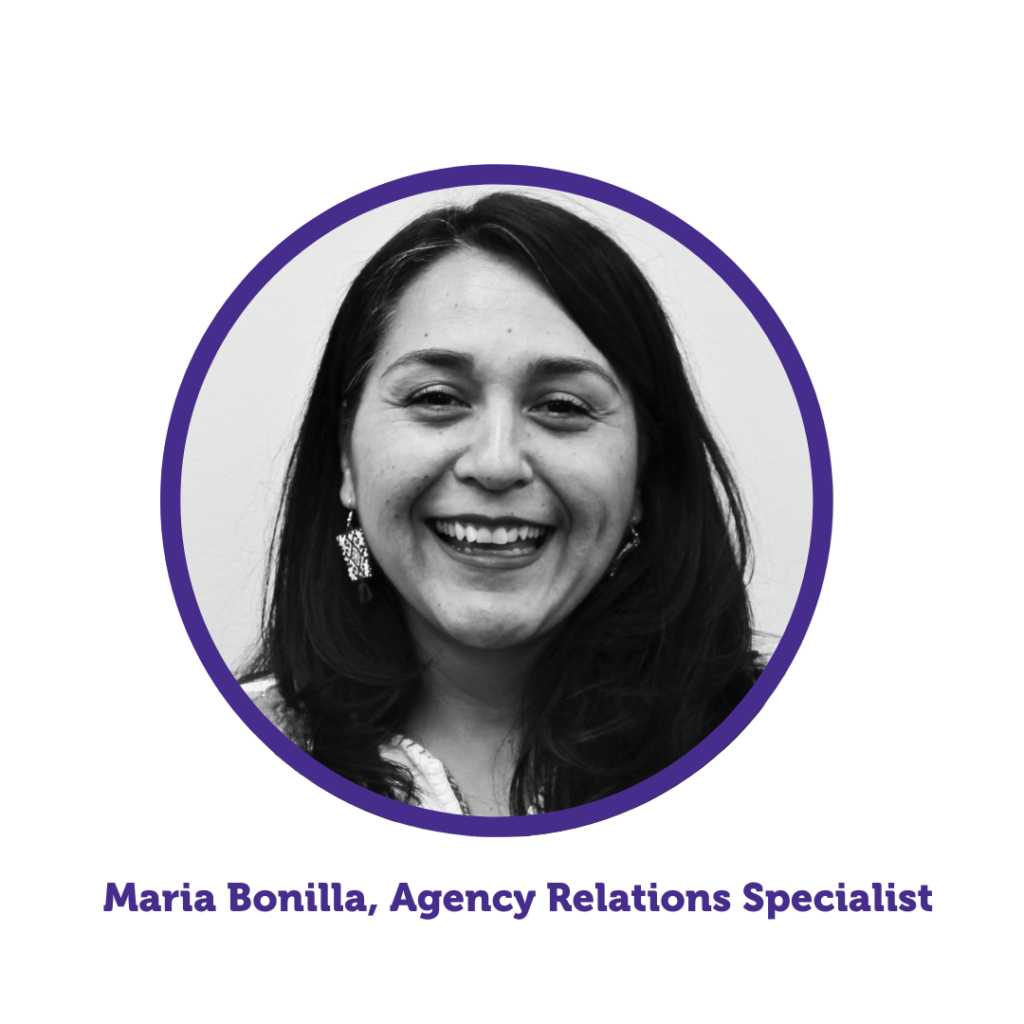 The Sanneh Foundation understands that there is diversity within all communities, including Latinx guests. Sanneh prepares a core offering in addition to having guests choose to take items that may or may not resonate with them culturally. For example, some Latinx folks use Maseca regularly while others might not have any use for this product. -Maria Bonilla
The Sanneh Foundation's mission is to empower youth by supporting and promoting educational attainment through in-school and after-school support, improve lives by providing programs that strengthen physical health and social and emotional development, and unite communities by advancing diversity, equity, and community well-being.
Sanneh is a new partner of ours- they joined us in January as a participant in our Cultural Equity Program. The Food Group offers the Cultural Equity Program (CEP) as a way for our agency partners to increase their capacity to serve people of color and indigenous people (POCI) and immigrant/refugee communities. As a part of this program, The Food Group provides food credits to supplement the purchase of culturally specific foods.
The pandemic has severely impacted food access, and we know that BIPOC (Black, Indigenous, people of color) communities are disproportionately impacted. Thanks to Sanneh Foundation for recognizing the needs of local families and for providing a trusted source of nutritious, culturally connected foods to residents in South Minneapolis.
To learn more about The Sanneh Foundation visit their website- https://thesannehfoundation.org/
For more information on our Cultural Equity Program, please email [email protected]