We chat with Fagas and Naima at Big River Farms
Mike Rollin | Lebo Moore | Laura Hedeen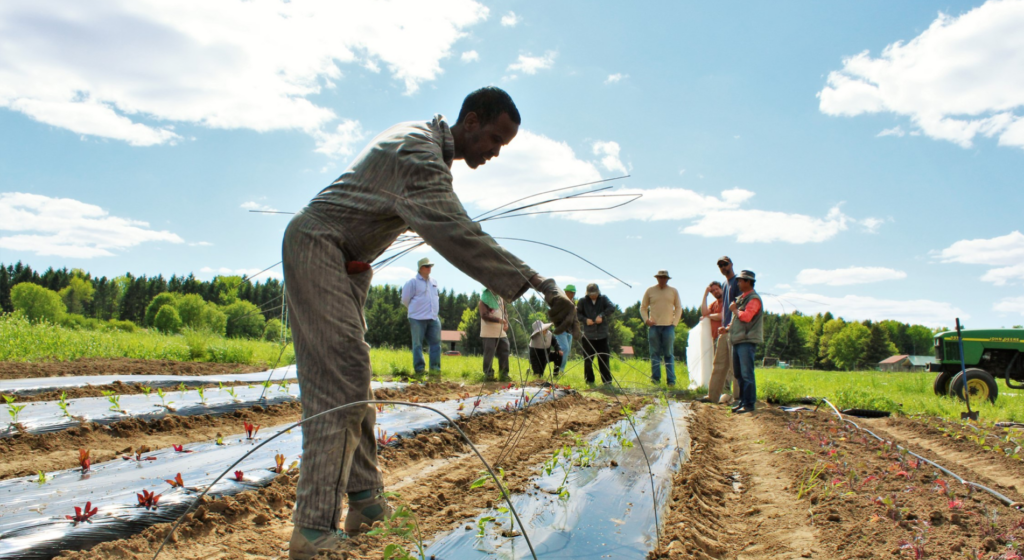 Sign me up! I'm born for this.
Fagas Salah first came to Big River Farms and told staff, "Sign me up, I'm born for this." It has been a winding path that brought Fagas to Big River Farms. He grew up in the city—Mogadishu, Somalia—and for the last nine years has worked as a long-haul truck driver, crisscrossing the U.S. But, with his children getting older and missing him more on his long trips, and with a growing interest in farming fueled by watching YouTube videos, Fagas decided it was time to make a change. "I was getting bored, living in a box. I saw a video of a man from Somalia that has his own farm now in Minnesota and wondered, wow, is this possible?"
That farmer connected Fagas to Big River Farms—he checked out the Facebook page on a Friday and saw that the annual harvest fair was the next day. He packed lunches for himself and his kids and they all came out to the farm. Right away, he signed on for the next year's program.
While his enthusiasm is boundless, Fagas is clear about the challenges of farming. "I thought truck driving was hard work until I did this. I have so much respect for farmers now. You have to decide, how much can you handle? I'm a beginner, I want something small, I don't want to get disappointed."
Invaluable farm training
Tall and lean, Fagas says some days he practically lay down next to his beds to finish planting. He came home dead tired. When his wife asked if he was ready to quit, he remembered life on the road. "I was sitting 16 hours a day driving a truck. This is healthier—I want to be working with my hands." His farm plot is the proof, the long rows planted now with a vibrant mix of tomato, bell pepper, onion, Swiss chard, cabbage and kale.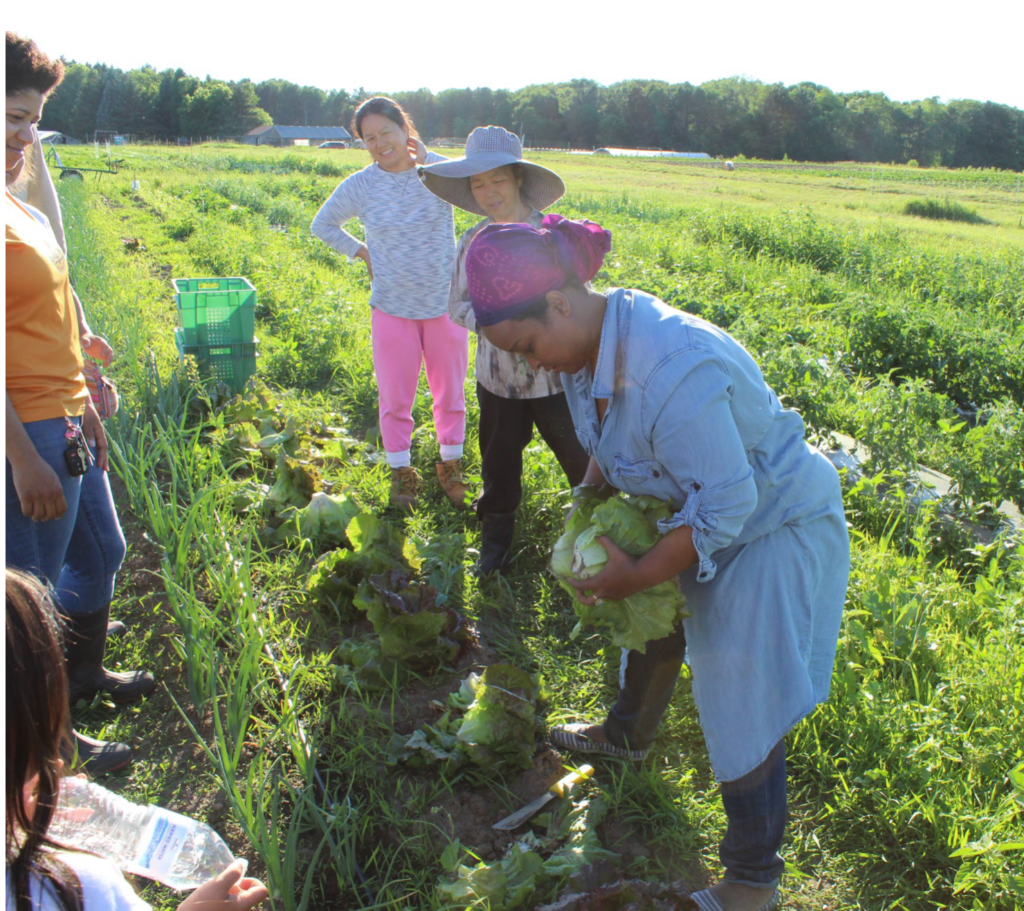 Working at the farm has become a family affair. During the winter months Big River Farms offers classes for beginning farmers. When Fagas is out driving (he still drives, for the added income), his wife Naima Dhore attends in his place. She also comes out to the farm to water when Fagas has had to be out driving. His children also visit the farm some weekends when he is working. "They love to run in the open spaces here."
Fagas is planning his future step by step. Next year, 1⁄4 acre, the following year, 1⁄2. When he's certified as an organic farmer, he'd like to buy his own farm. The Big River Farms training has him well- prepared. "They teach you record keeping. Every receipt, every seed packet. When I go for a loan, the bank needs a picture. I'm compiling a story that will tell them, this guy is serious." He can also draw on his own experience in the trucking industry, growing from a driver to owner of his own truck.
Longer term, Fagas is also thinking of bringing his knowledge to Somalia. "These skills I'm learning will be useful there too— crop rotation, water-saving techniques, and interplanting. Desertification is terrible in Somalia now. I'd like to maybe build an institution there to teach better farming."
For now, Fagas is preparing his first batch of succession plantings. "These Minnesota seasons, only four months to farm!" There's no doubt Fagas and his family will make the most of them.
Published 2018, Edited July 2022