A chat with Mallory & Lucas at Big River Farms
Tell us about your farm!
We are Mallory and Lucas of Yawelyahsi·Yó· Farm (yah-well-yah-SEE-yo). We started farming together to honor the seeds we each have grown and been given so far. Between us, there are over 100 different varieties of vegetables, herbs, and flowers that we grow at our farm.
A big part of our mission focuses on growing and honoring Indigenous seeds. Yawelyahsi·Yó· is a word in Lucas' native language of Oneida that basically means "good heart". This represents the value we place on leading with a good heart, mind, and spirit when doing this important work.
What was your relationship with farming and/or organic food like growing up?
M: Growing up I thought of food as just "something you bought at the store." But way back in the day, my parents noticed that I was obsessed with seeds. When I was a baby they would fill up a box with dry beans for me to play in. I loved it so much!
L: My Grandparents had a greenhouse business growing up so I helped with seeding and taking care of their plants. We also planted an annual garden at my mom's house and I was able to make a few decisions about what and where things got planted. This helped me to learn that I enjoyed gardening.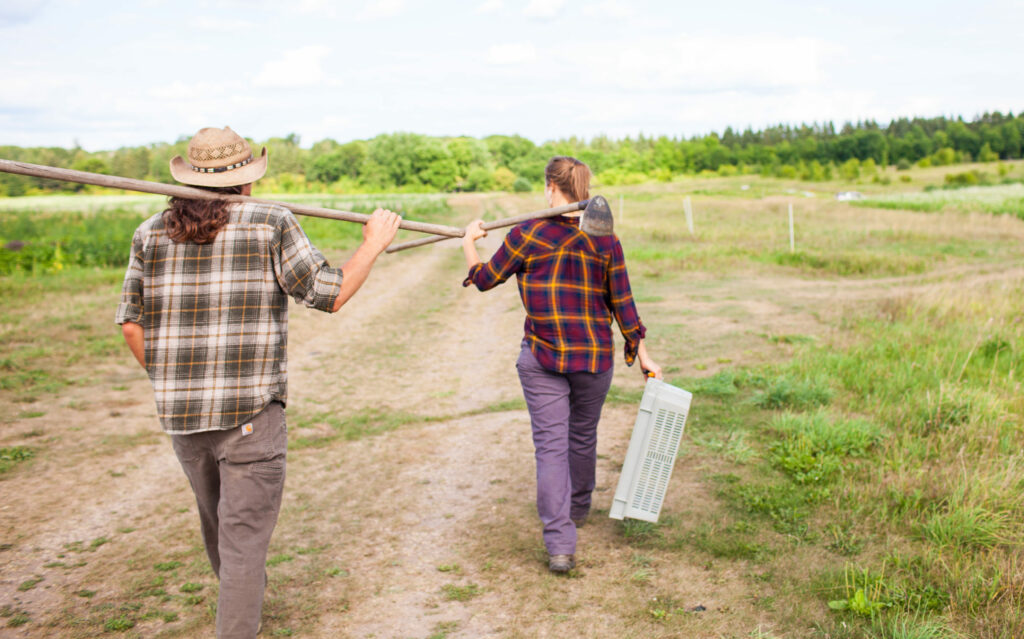 What's it like at Big River Farms?
It feels like a blessing everyday being here. We're in our third year at BRF and we already want to be lifelong farmers.
We wouldn't be able to farm if it weren't for BRF's incubator program, educational experiences, the supportive staff, the community, and access to land that lets us farm for ourselves.
Have you experienced any surprises along the way?
BUGS! Pest management is incredibly important to understand. We weren't anticipating this kind of hiccup when starting to grow veggies for market. It can be discouraging. A benefit of a program like BRF is being able to weather these storms and face these hurdles with support from staff and other farmers.
What do you enjoy about being a small business owner?
Choosing our own schedules, having free flowing flexibility, and being able to focus on doing what the plants and our bodies need.
We love having the agency to live and work our values. We get to put our money where our mouths are and do things like incorporate regenerative farming practices, get food to where it needs to be, share knowledge, and build a seed library.
We get to put our money where our mouths are to practice regenerative farming and get food to where it needs to be.

Lucas
What has been your biggest success so far?
This spring we connected with a community member who did crowdfunding to buy a number of our CSA shares to donate to several Indigenous orgs in the Twin Cities, which is a big success.
We've also taken big steps to align with our environmental values. We haven't used any black plastic in our whole time at BRF, and we haven't driven the tractor or any other large equipment over our fields this year. We've been able to transition to just using small equipment and welcoming community members to help us with doing work by hand. That feels like a huge success to us.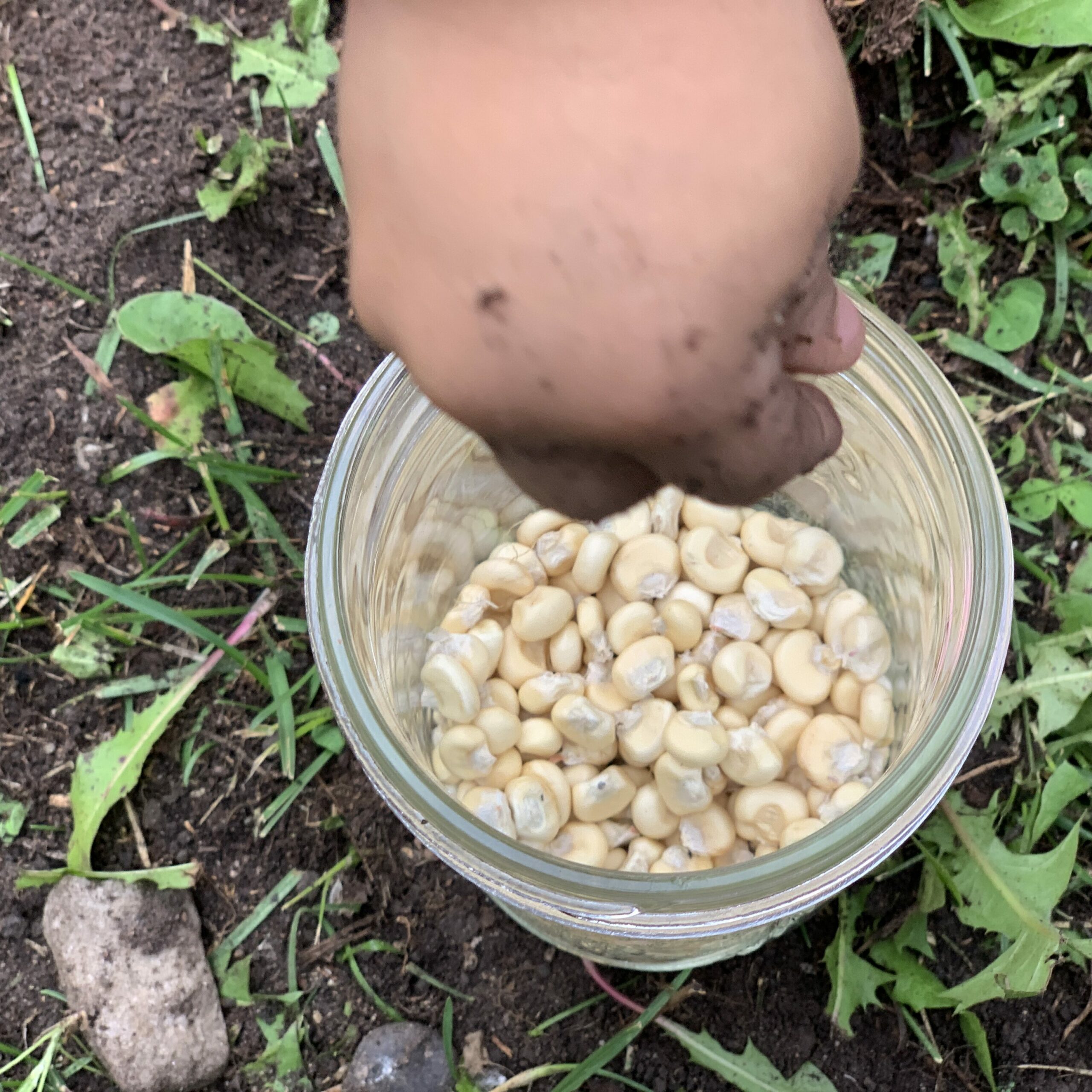 Do you have a favorite farm memory?
M: The first time that I ever sowed squash seeds that I had saved! The original squash was a gift from a mentor, and I got to plant the seeds with my mentor the next year. We harvested the second generation of this squash on my birthday, so we've been calling her Birthday Squash since then.
What are the challenges of being an "emerging" farmer?
Nature always has a way of throwing us some curveballs. Pest, disease, droughts—many things that feel out of our control. Defining our own success has helped us manage these "uncontrollable" natural challenges. We use benchmarks for defining success like focusing on seeds, feeding community, and our connection with the land.
What are your hopes for the future?
We'd like to collaborate with other BRF farmers on accessing loans to purchase land, tools, and other infrastructure together.
Big picture….we would love to see an end to subsidies and crop insurance for monoculture commodity crops. It'd be great to see more incubator programs and farming associations for small farms, and more collective ownership in general.