Meet the Sudanese Farming Group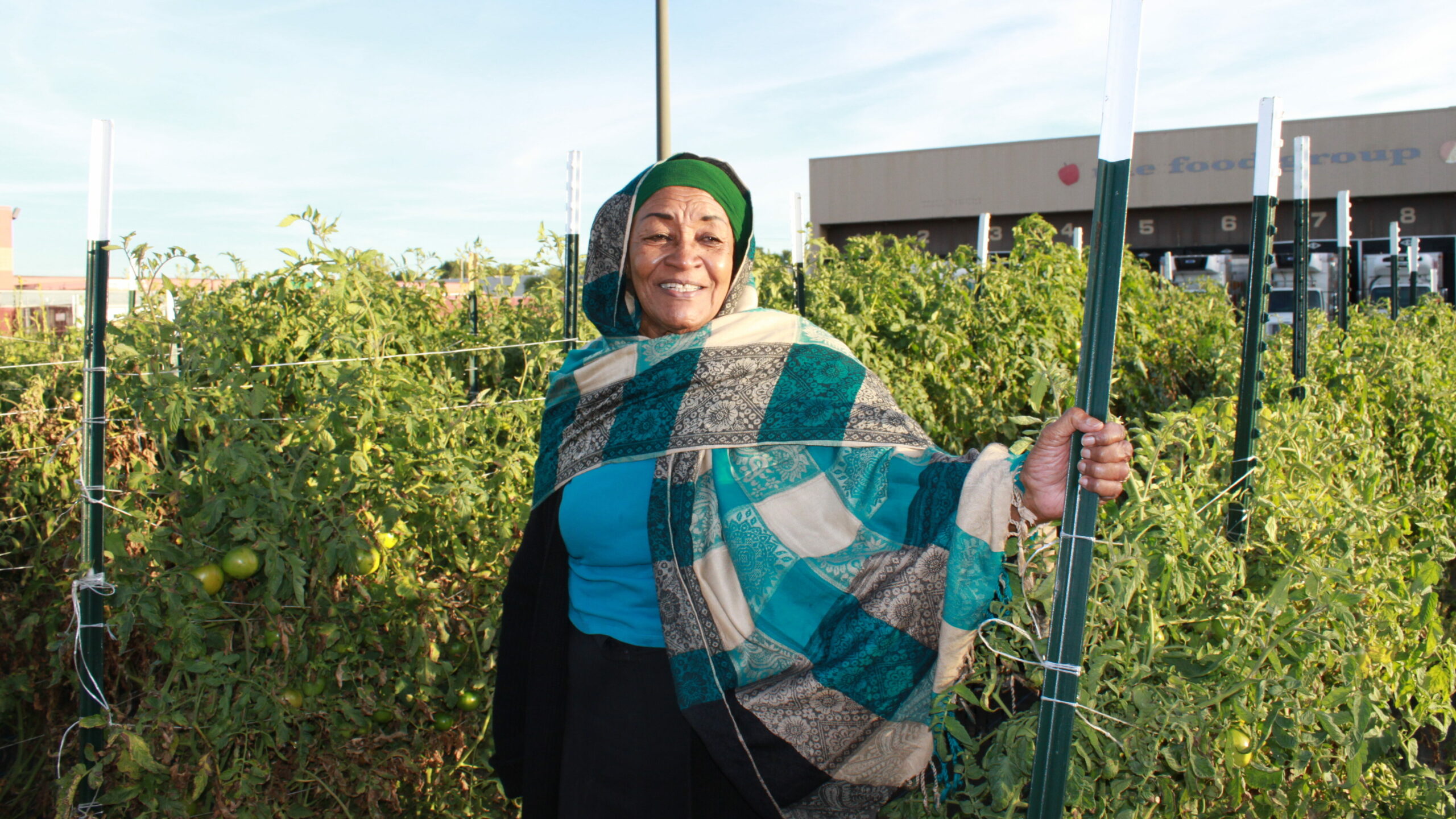 That's no ordinary industrial park lawn in front of The Food Group warehouse in New Hope, MN. It's a lush half acre of Egyptian spinach, rows of ripe tomatoes, arugula, okra, and Armenian cucumbers crawling to the top of a 30-foot hoop house. On summer evenings and weekends, you might also run into farmers busy tending their crops or attending a class on farm food safety.  
Over the past several years, The Food Group and community members have converted our front lawn into a diversified urban garden and farm. This year, we added the plot to Big River Farms, The Food Group's land access and farmer growth program, and partnered with the Sudanese Farming Group to build a site for farm business incubation, land and access, and farmer education.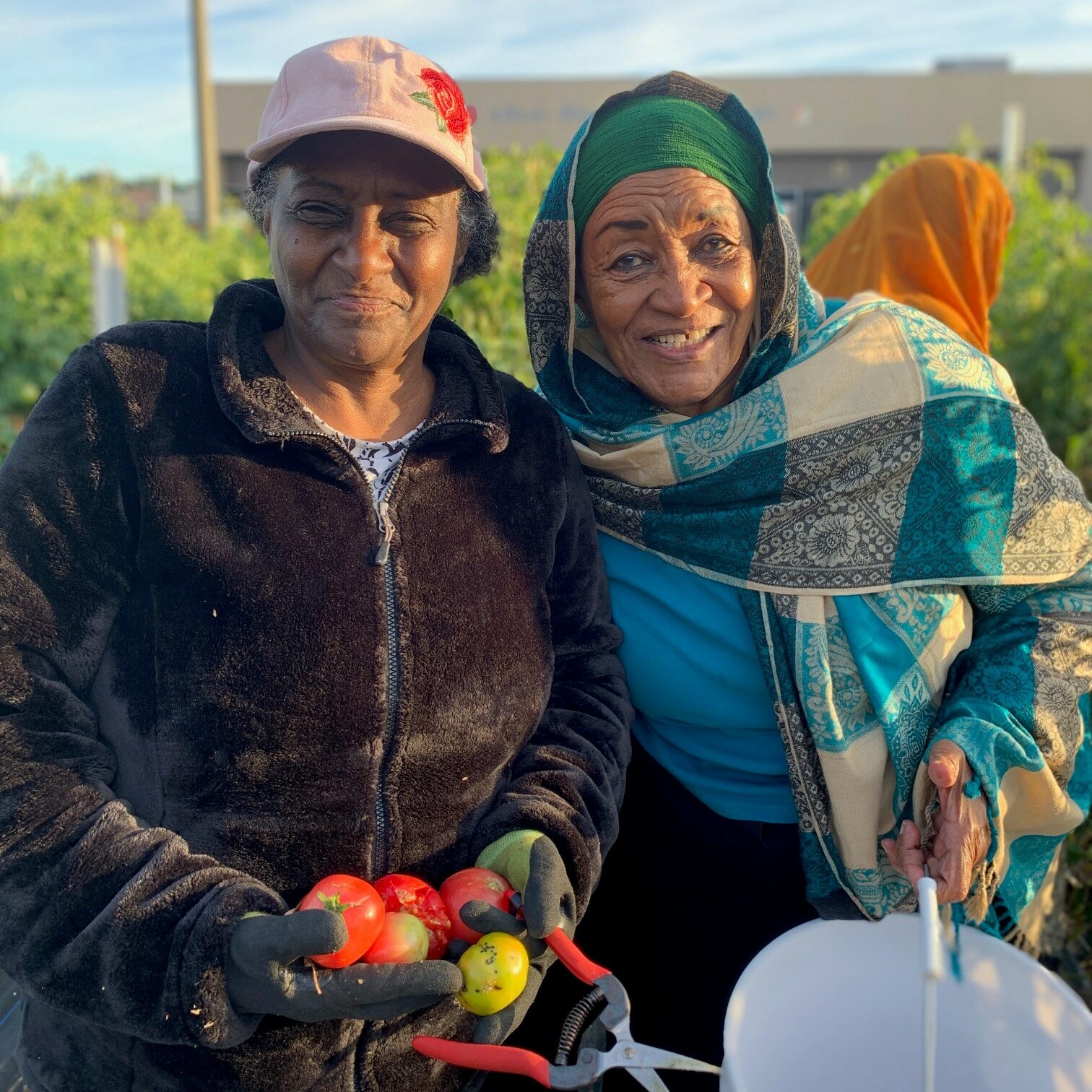 "We didn't just grow plants, we grew lifelong relationships, amazing memories, and intergenerational connections that are essential to our collectivistic culture." 
Khalid Elhassan, founder of Sudanese Farming Group
This summer, more than 50 Sudanese community members, including youth, adults, and elders, were able to participate in the Big River Farms education program, and put their skills into practice on the urban plot.  
Khalid Elhassan, founder of the Sudanese Farming Group explains their focus was to cultivate "ethnically relevant crops that enrich not just our dining tables but also the heritage, cultural & technical farming skills associated with those crops." 
Using this space as an incubator site helps address the lack of available urban farmland and eliminate the transportation barrier that prohibits many aspiring growers from getting started farming.  
When we support small farming businesses, we create an ongoing supply of local food for every table, today and in the future. Learn more about Big River Farms, a program of The Food Group.