Access to fresh food and affordable grocery is a challenge for many in urban neighborhoods across the US. In the Twin Cities alone, 12.5% of residents live in food insecure areas (1).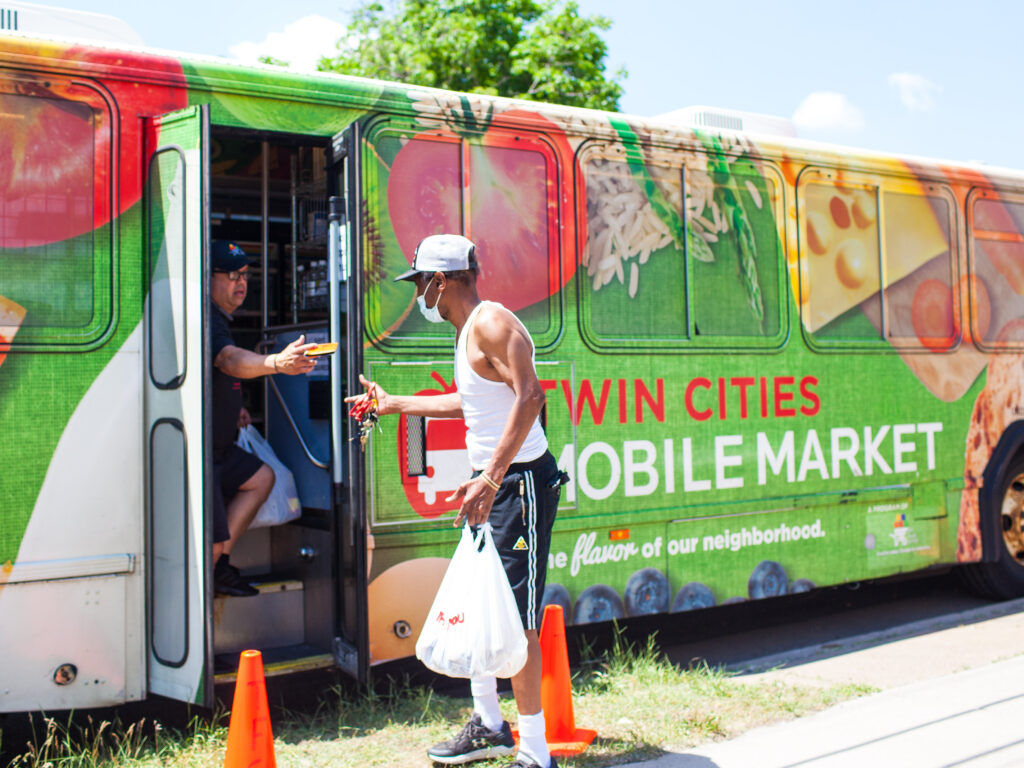 Urban areas also tend to be more diverse, meaning that Black and Hispanic neighborhoods have fewer grocery options and an abundance of fast food. This is not by accident.
Redlining is a discriminatory practice denying or limiting services to residents in certain areas based on race or ethnicity.
With grocery store redlining, supermarkets prioritize profit, operating in wealthier suburban neighborhoods at the expense of lower income city spaces. This means residents in places like Ramsey and Hennepin county, where 30-40% of residents identify as people of color, have fewer grocery store options than suburban counties like Wright and Carver county, where only 10-13% identify as people of color (2).
On a neighborhood level, grocery access disparities for Black and Brown families are even greater, exacerbating long term health consequences for entire communities.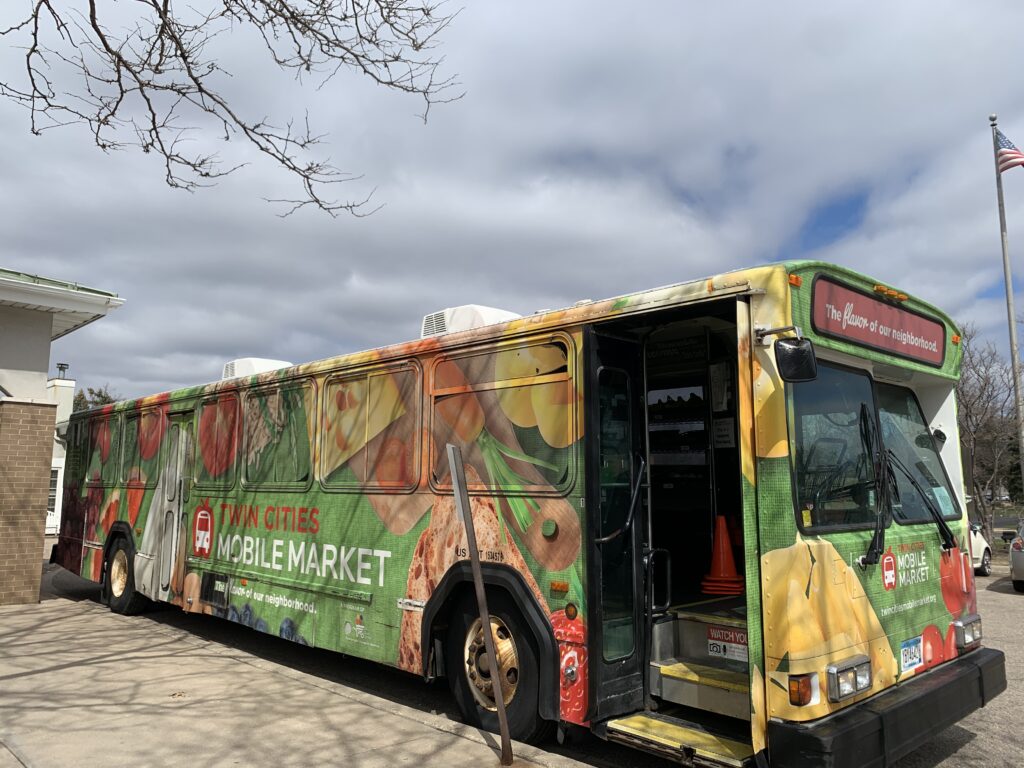 Twin Cities Mobile Market offers a reliable grocery access point in urban neighborhoods and communities impacted by redlining. The Market models a neighborhood grocer with fresh produce, quality proteins and culturally connected products at intentionally low prices. The Market visits 24 sites every week, growing reliable access to groceries in Black and Hispanic neighborhoods.
When you support The Food Group, you grow immediate availability to fresh, quality food for families in our community. AND you are growing a more equitable food system where everyone, no matter zip code or race, can access fresh food and affordable groceries.
This is food for today and change for tomorrow.
Sources: (1) UMN Food Security Dashboard (2) MN Compass