May 5, 2022 is the National Day of Awareness for Missing and Murdered Indigenous Women, Girls and Two-Spirit Relatives (MMIWG2S). This crisis is happening here in Minnesota, on Dakota land, and across the country. It must be addressed.
American Indian women face murder rates 10 times higher than the national average.
The majority of assault and violence against Native women are by non-Native offenders.
4 out of 5 of our Native women experienced some form of violence in their lifetime.
Homicide is the third leading cause of death among Native girls & women aged 10 to 24, and the fifth leading cause of death for Native women aged 25 to 34.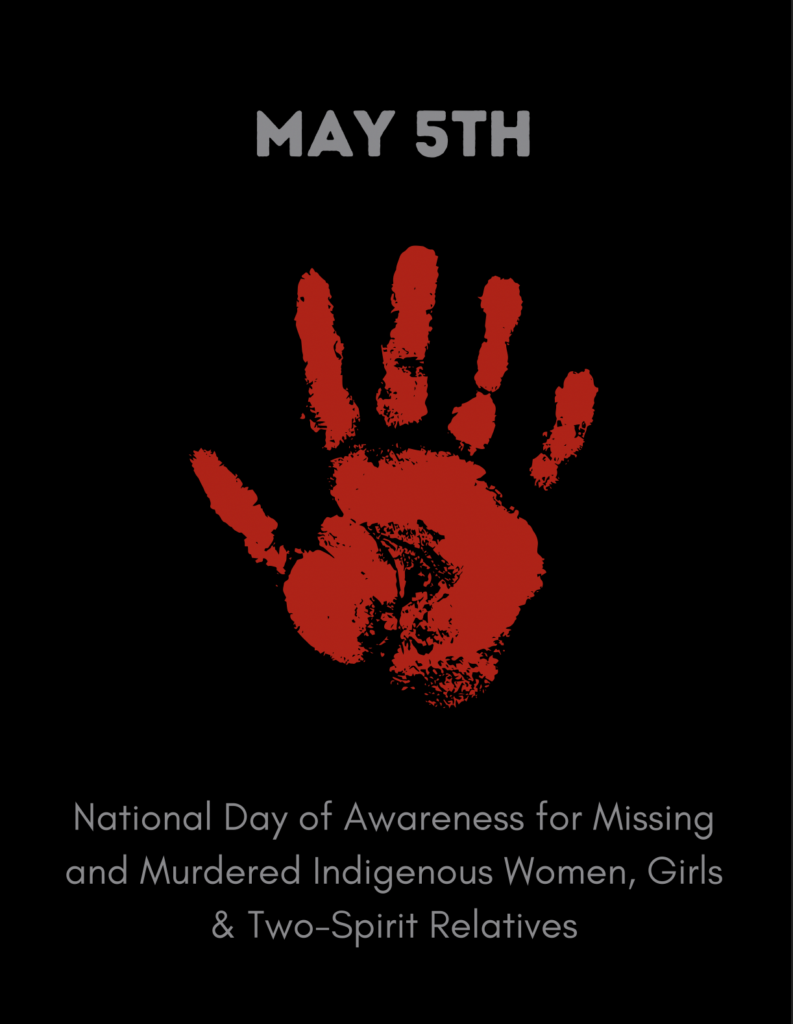 The Food Group stands in solidarity with our Indigenous food access partners, communities, and the relatives they serve who are missing their family members. We remember those who have lost their lives to colonial and gender-based violence, often without receiving justice.
The Food Group is located on Dakota land and we serve communities that share geography with the 11 tribal nations in Minnesota. Our mission is grounded in justice and equity, and we believe in recognizing and ending this epidemic of extreme violence against our Indigenous communities.
Learn more & make change:
Wear red to show your support. Red dresses are used to raise awareness of MMIWG2S and to symbolize the lives lost to violence. Red is also a sacred color to many tribes.
Educate yourself, bring awareness to the crisis, become an advocate.
Donate to a local organization that supports our Native, Indigenous and American Indian community members.