Bulk donations are a great way to move close-dated, surplus, discontinued or seasonal products. Plus, you'll reduce waste and — best of all — you'll feed hungry families!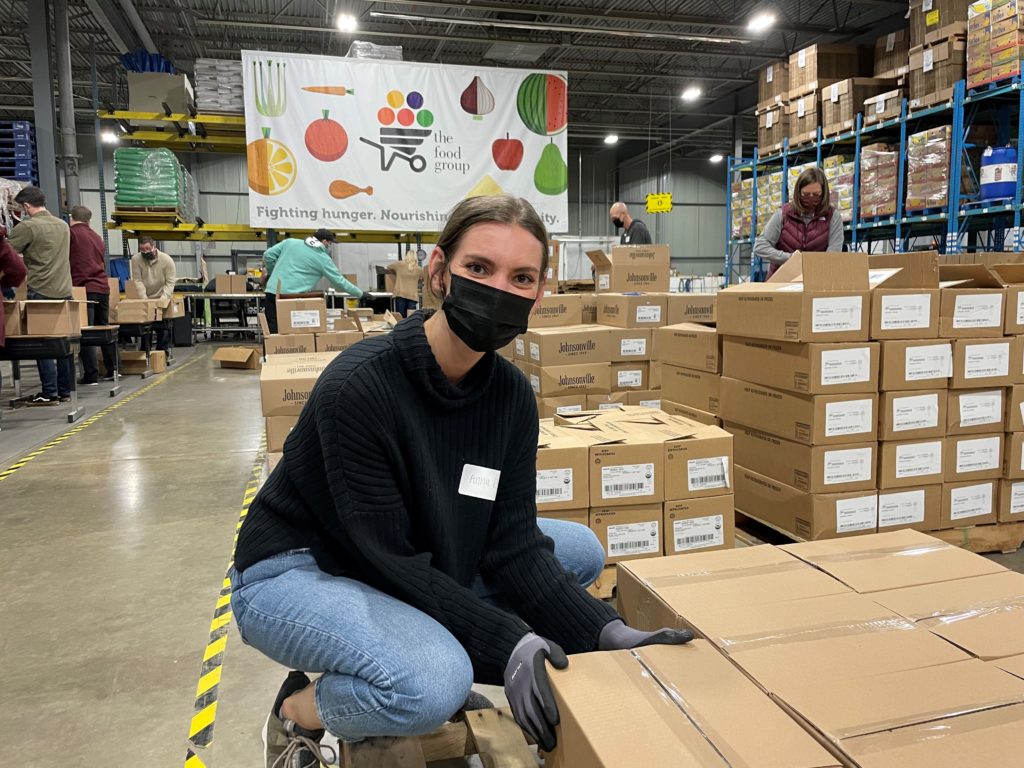 The Food Group works with commercial food processors, distributors, and retailers to accept bulk donations of all types of nutritious foods and other products. Sometimes, we can even pick up or pay the freight to get the product to our warehouse — further reducing your storage, transportation or disposal costs.
All donations go out to our food shelf partners absolutely free. Unlike many other food banks, we do not charge administrative or handling fees.
What We Accept
We run a full-service warehouse, with refrigerated and frozen storage, so we accept perishable and non-perishable foods. Items that have the greatest benefit to families experiencing hunger include:
Meats, fish and protein
Fruits and vegetables
Whole grains
Hygiene and household products
The Food Group is focused on equitable access to fresh produce, nutritious foods, and culturally specific options. We work to give individuals access to foods that are familiar, that fit their dietary needs, and that they know how to prepare. Learn more by reading our Healthy Foods Policy.
See our Bulk Product Donation Guidelines for more details about all the products we accept.
Benefits from Your Donation
We proudly promote our partners! We can recognize you on our website, in printed materials, and in social media. Or, if you prefer, we can keep your donations anonymous. Just let us know how we can help you reach the right audiences with the right messages.
As you know, giving to the community is good for business. It impresses customers and boosts employee morale and engagement. (We have group volunteer opportunities, too!)
You can check with your tax advisor about whether your donation of food is eligible for an enhanced (above the standard) tax deduction under IRS 170(C)(3). In December 2015, Congress passed a bill that expanded and made permanent the types of businesses that are eligible for tax deductions. For more details, see our Bulk Product Donation Guidelines.
And don't worry about potential liability. The Bill Emerson Good Samaritan Act protects all individuals, corporations, partnerships, associations, governmental entities, wholesalers, manufacturers, retailers, farmers, gleaners and non-profit feeding program administrators who donate food and grocery products in good faith.
Ready to make a donation or have questions? Contact Snow Aukema, agency specialist, at [email protected] or 763-450-3869.