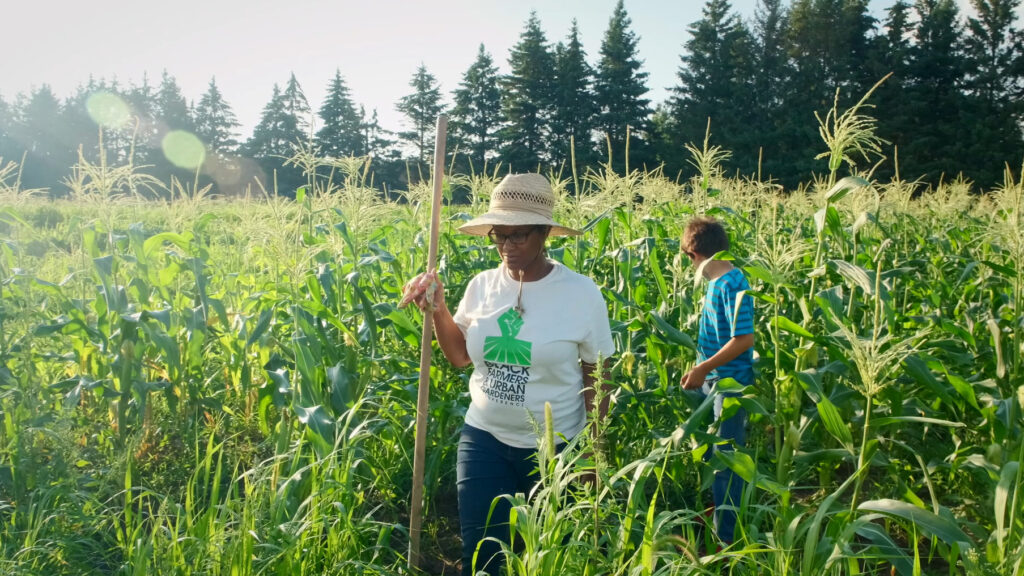 The Food Group brings fruit and vegetables from farms to food shelves.
Through our farmer training program Big River Farms, food rescue and food distribution efforts, we're able to support the next generation of growers and supply our partners with the products their participants want.
"For food shelves, produce is often the most difficult food to source," said Anika Rychner, Community Action Center of Northfield program director. "It's also the most difficult for farmers to grow. And so we rely on our partnership with The Food Group to make those connections."
Faro Jones is a dietitian and Big River Farms farmer. Our farmer training program, which includes education and access to land, helps emerging farmers like her grow food. The program also helps farmers feed the community.
"There is enough food," Jones said. "There's just a problem with getting it to the people and people being able to afford it."
Watch the Video
Learn more about the work of Big River Farms farmers—and how The Food Group is bringing more fresh food to the community as part of our hunger relief efforts.