The Birchwood Café has a solid reputation for their commitment to equity, food justice and inspiring gratitude, a reputation based on 25 years of serving Good Real Food sourced from local farmers using organic and sustainable practices to the Seward community and beyond. Their values are harmonious with those of The Food Group so it's no surprise that our partnership is going strong after eight years.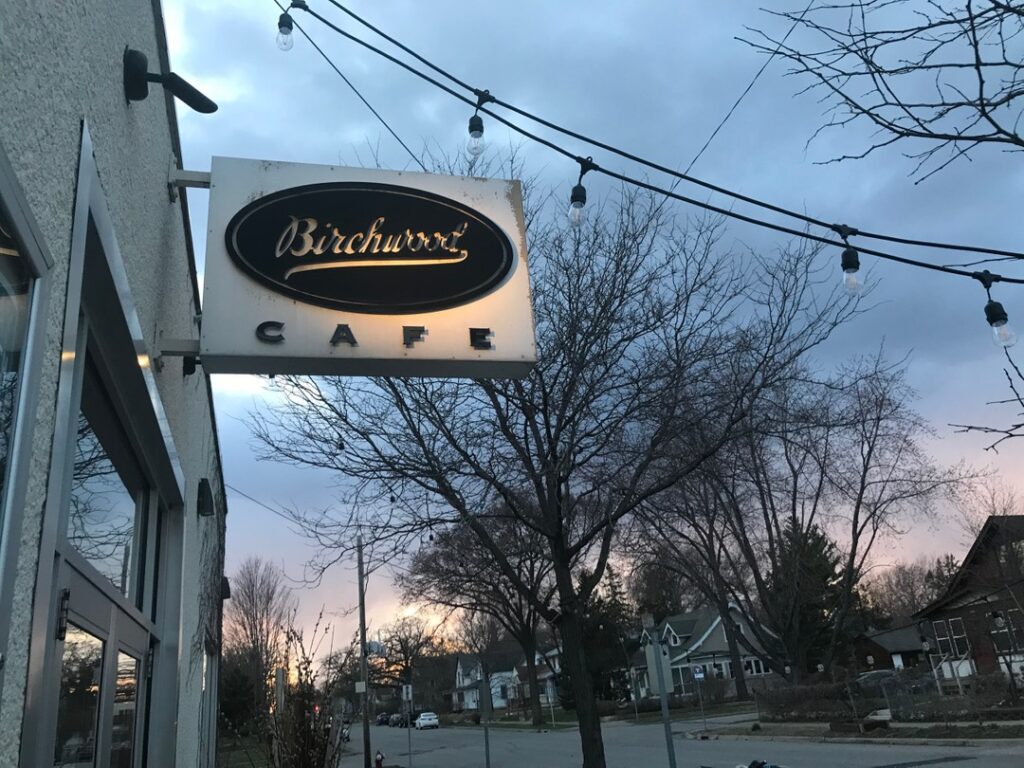 Birchwood fosters community. They host screenings of films about food issues, are a CSA drop site for eight farms, sponsor a bike team, host "know your farmer" events, and work with the Minneapolis Public Schools' True Food Chef Council to provide fresh, healthy, local food in our public school cafeterias. They work to make their operation environmentally sustainable by composting and recycling more than 90% of the cafe's waste. They also raise funds for organizations that address HIV/AIDS, food justice, and climate change.
Most recently, Birchwood owner, Tracy Singleton, coordinated a Virtual Food Drive event in response to the sharp increase in food shelf visits due to the COVID-19 crisis. Our food shelf partners, already stretched thin, needed help to feed their communities. Some food shelves reported triple and quadruple the number of visitors they were serving once the economic ripple effects of COVID-19 hit.
Birchwood's drive accumulated nearly $40,000 in donations, providing over 79,000 meals for local families experiencing food insecurity due to the virus. Tracy also teamed up with local artist, Joynoelle, who sewed beautiful homemade masks and donated all proceeds to the drive.
The generous community members and café supporters made the success of the drive possible.
In addition to quickly coordinating the virtual food drive in response to COVID-19, Birchwood also hosts an annual Martin Luther King Jr. Day food drive. They match each individual donation with an organic item from the café, doubling their impact on local hunger-relief.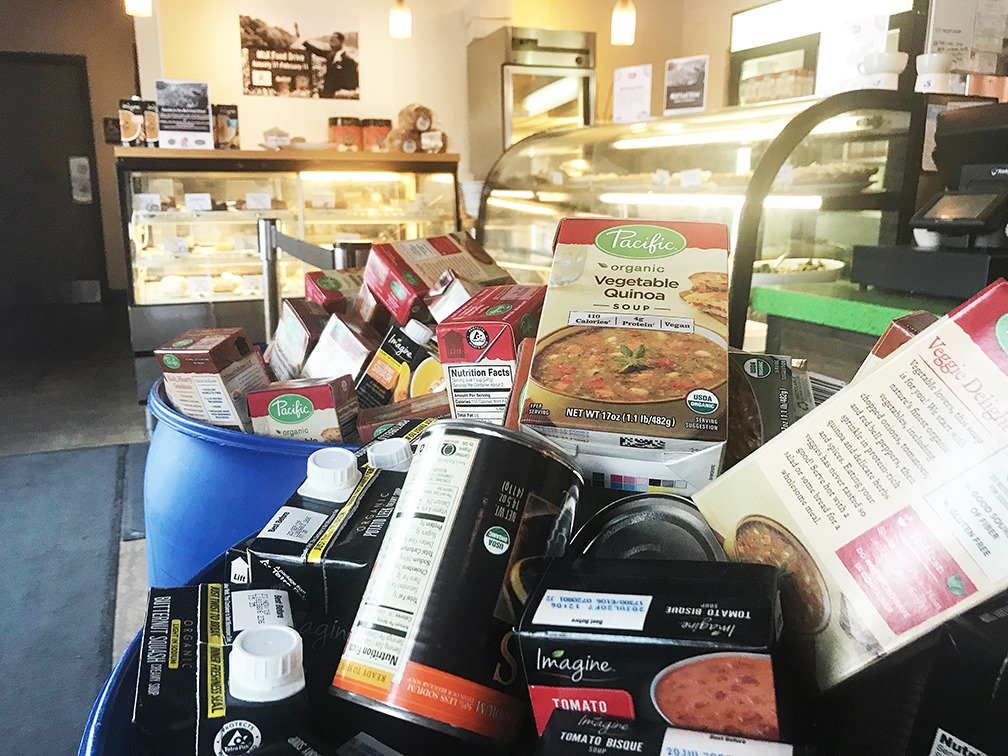 Collectively through monetary and food donations over the years, Birchwood has provided 128,500 meals to individuals, families, and seniors experiencing hunger in our communities.
When asked about our partnership, Tracy explained, "What I appreciate most about the Food Group is their focus on equity and healthy nutrition in the broadest sense. Not only do they take care to know that the people they serve have access to fresh food grown in a way that supports community health for all, they operate Big River Farms to offer organic and sustainable agriculture education for farmers who have historically been underrepresented in farm ownership, including immigrants, people of color, and refugees. The Food Group strengthens community by building a more sustainable and just food system, a vision we share wholeheartedly here at the cafe."
Birchwood is currently distributing Black Lives Matters signs with all proceeds going to Black Visions Collective, a local nonprofit that believes in a future where all Black people have autonomy, safety is community-led, and we are in right relationship within our ecosystems.
They are in continued partnership with Joynoelle selling masks. For every mask sold, one is donated to the Racial Justice Network, a multi-racial, grassroots organization committed to fighting for racial justice and building bridges across racial, social, and economic lines.
Due to COVID19 concerns for staff and community well being, the Birchwood is offering their Good Real Food through curbside pick up only. You can place your order for food, masks and Black Lives Matter signs online at www.birchwoodcafe.com.
Thank you to Tracy, the Birchwood team, and their supporters for nourishing our community with food, justice, and gratitude.