With the summer crunch you needed.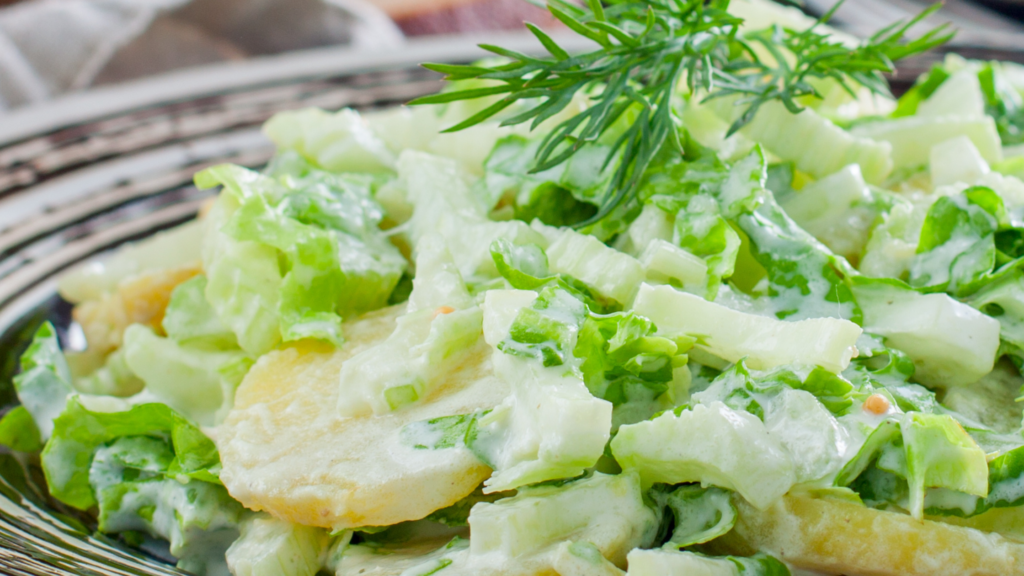 Ingredients:
1.5 lbs red new potatoes
2 tablespoons red wine vinegar
1.5 tablespoons Dijon mustard
1/4 cup olive oil
2-3 stalks celery, sliced
3 scallions, chopped
1/4 cup chopped parsley
2 tablespoons chopped dill
Salt and pepper
Instructions:
Add potatoes to a large pot. Cover with water and bring to a boil. Cook until potatoes are tender, ~15 mins.  
Chop cool potatoes into bite-size pieces (halves or quarters). 
Wash 2 stalks celery and slice into bite size bits. Set aside.
Combine vinegar and mustard in a large bowl. Slowly add olive oil and whisk.
Add potatoes and celery to vinegar mixture. Toss gently but thoroughly. 
Mix in scallions, parsley, dill, salt, and pepper to taste.