A chat with Kristin Thompson at Big River Farms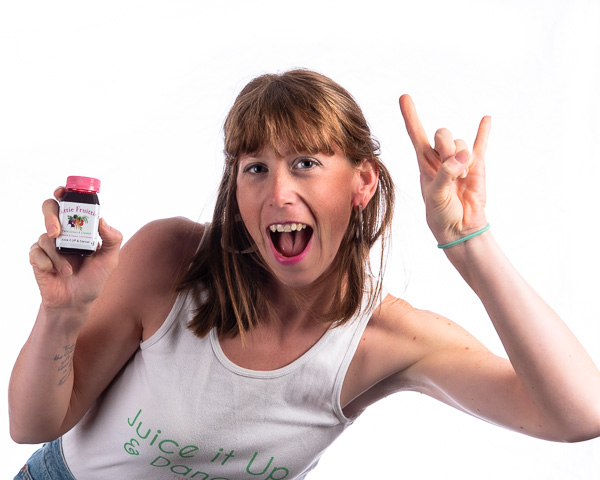 Tell us about your farm!
Tuttie Fruitties is effing rad!! I make organic juices and sell my produce in a CSA and local farmers markets.
What connects you to farming and/or organic food?
Growing up I lived in the country in Texas and we had chickens, a duck, and a horse, so I had connections to farm life. I've always been curious about growing my own food. A few years ago I planted strawberries and spinach in a hanging basket outside of my apartment window.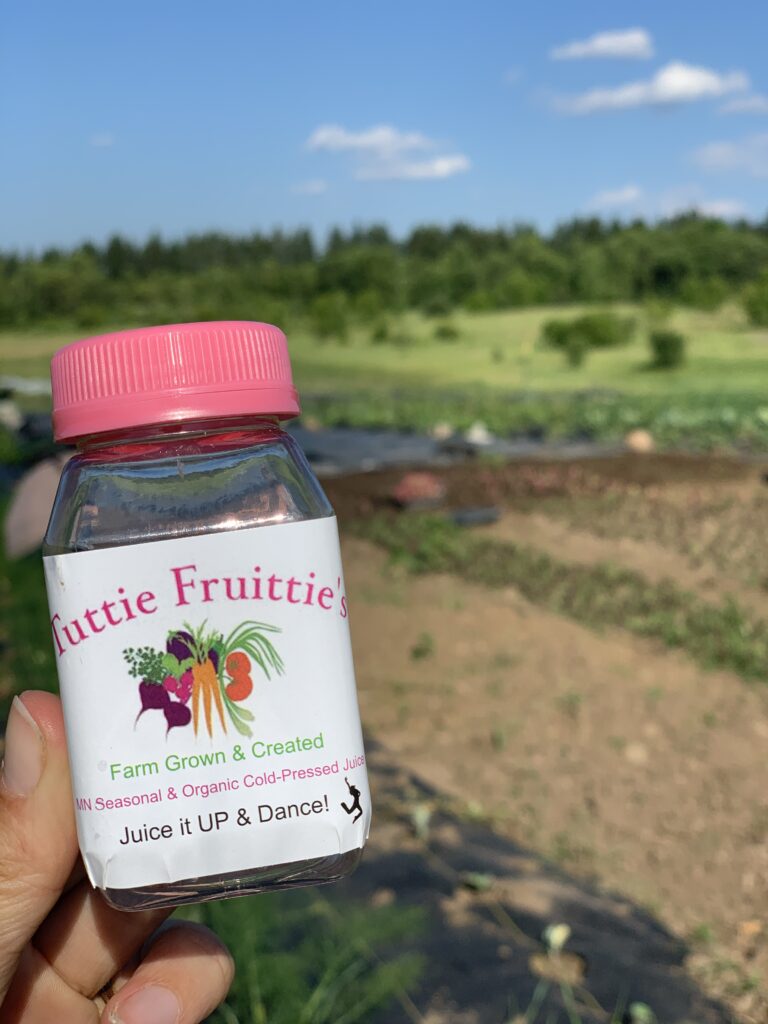 Eventually I joined a community garden and started growing more—beets, carrots, spaghetti squash, cucumbers, parsley, comfry… and now we're here!
What's it been like at Big River Farms?
I've been with BRF for four years now. I wouldn't be farming if I weren't here—I first connected with BRF at a community meeting in the Rondo Library where I met two other BRF farmers.
This program has really helped me be more in tune with small business finances and offered opportunities to learn more (e.g. SFA loans, how to buy land).
What challenges have you faced as an 'emerging' farmer?
Having access to land and business/equipment/project loans, and making a profit are challenges. Initially I had some difficulty selling to customers at farmers markets. That got better once people started to get to know me and my products. You have to wear so many hats as a small farmer (e.g. farmer, marketing & communications, delivery driver, vendor, operations…)
Can you share a success?
Each year, I'm able to experiment with different crops, different markets, different growing methods and techniques, different designs and business plans, and been able to grow on pieces from the previous year. It's taken me out of my comfort zone and helped me be confident as a farmer! I'm also really happy with how my juice has turned out.
My juices even have their own playlist… Juice it up and DANCE!
Surprises along the way?
Wow. How long it takes as a small business owner and beginning farmer to make a profit. My first three years as a small farmer felt like constant fight or flight mode. This year I'm focusing on my mental health and trying not to get burnt out. I'm managing my farm hours more, and strategizing which pop ups, farmers markets, and CSA programs to do.
Perks of being a small business owner?
I love being my own boss as an organic produce farmer and having agency to put my ideas into action. I feel empowered to create her own reality. I might be small but I can grow a lot of veggies!
What do you hope for the future of the food system?
That farmers get paid fairly for all their hard work.
That everyone has access to healthy, nutritious food. Food shelves should be integrated into grocery stores to remove some of the stigma and shame surrounding shopping at different places based on income level.
That well established retailers commit to selling a certain percentage of foods grown and sourced locally. Small farmers have an extremely limited outlet for selling their produce because of the way retailers and distributors focus on large wholesale buying.