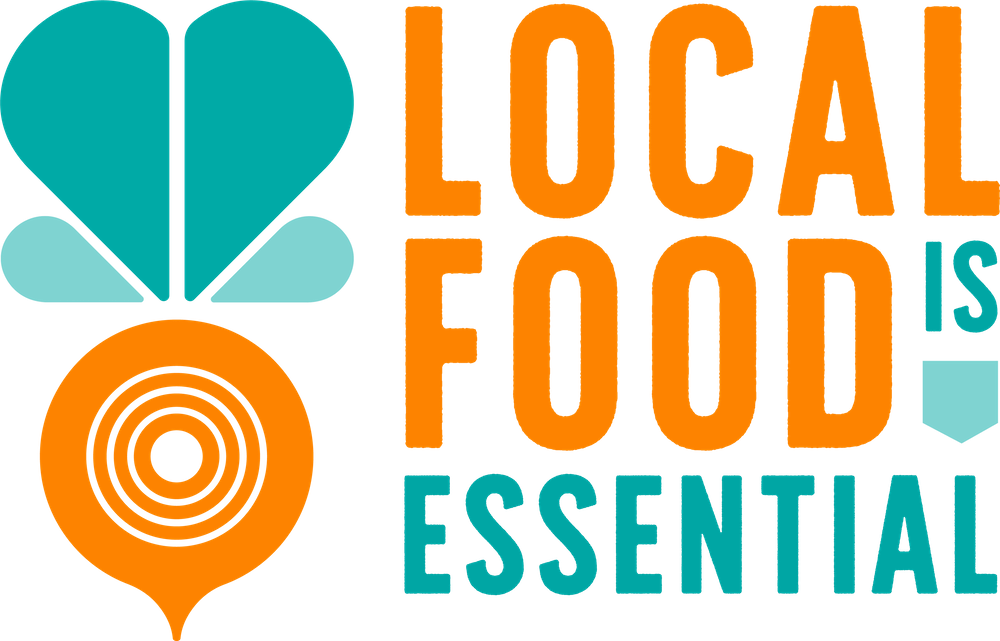 July 17, 2020
Big River Farms CSA members and our supporters know the social, economic, and environmental benefits of choosing local food. From supporting BIPOC (Black, Indigenous, People of Color) farmers, to accessing fresh nutritious produce, to reducing the distance your food travels, eating local has a huge range of positive impacts.
Recently, our friends at The Good Acre, FairShare CSA Coalition, Lakewinds Food Co-op, and a number of other nonprofits and businesses launched the Local Food is Essential campaign. This movement began in response to the unexpected challenges facing food producers and farmers in Minnesota and Wisconsin due to the COVID-19 pandemic.
Since the pandemic began, local food producers, farmers, and grocery store workers have been deemed essential because they provide access to healthy food. BIPOC communities are more likely than white ones to be essential workers on the front lines of the pandemic, delivering groceries, stocking shelves, harvesting food, and preparing take-away food. Over the past four months, the global health crises and social uprisings have shown us just how essential it is to have a strong, vibrant, local food system rooted in racial equity.
You can support the movement by taking the Eat Local Pledge. Look for more local food options at nearby farmers markets or food co-ops to compliment your fresh CSA produce. When searching for a quick bite to eat or drink, think about supporting locally-owned and operated cafes, restaurants, coffee shops, and breweries. Many of these local establishments have begun providing pandemic-safe options, including online shopping, curbside pick up, to-go ordering, and socially-distanced patio dining. Join the movement today!