"The items we provide, that's what people told us they needed. We listened to them, we had an ear."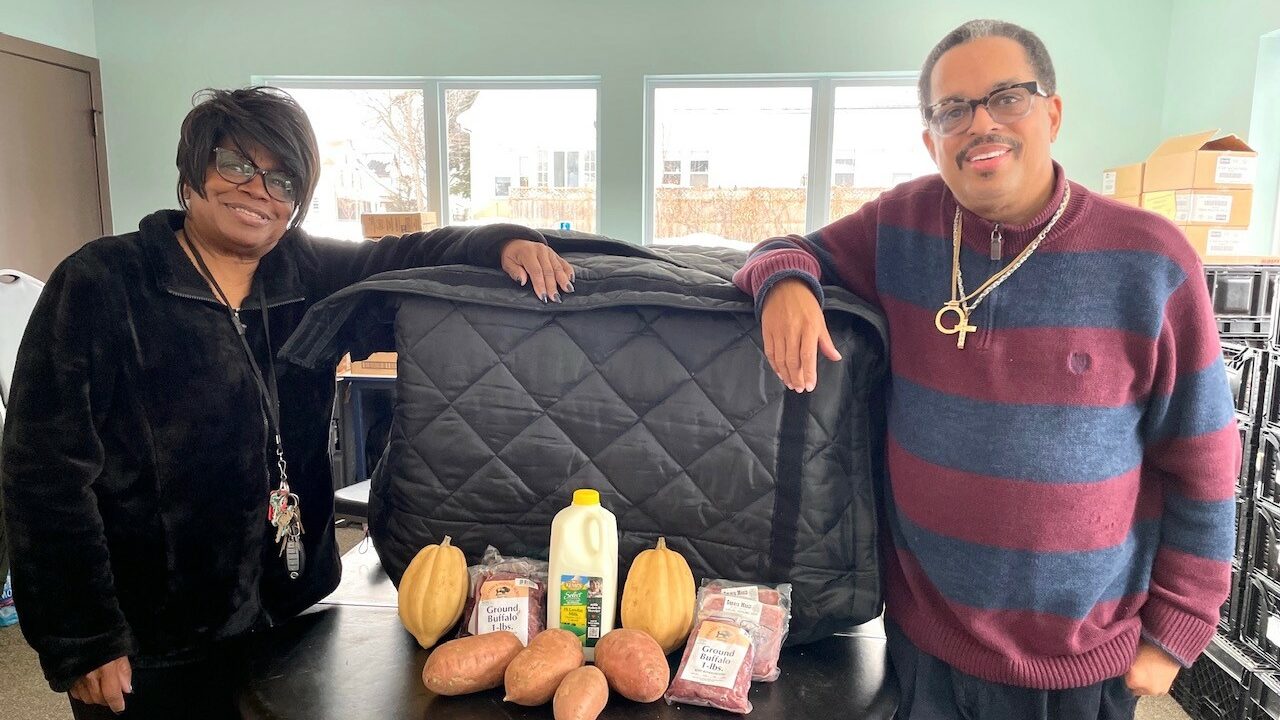 Miss Bettie and Dr. Russell Pointer Sr., leaders at MCCC
The Food Group is proud to provide our partners with locally grown and sourced foods. Thanks to our generous supporters, local foods are becoming a staple at food shelves.
In the summer we load our trucks with the lush, green produce picked from farmers fields. In the winter we collaborate with local producers to provide proteins like meat, beans, and fish which supply vital nutrients and are often the base of a hearty meal. Your investment in this work ensures that our food shelf partners always have nourishing food to share with the community, no matter the time of year.
One of our food access partners, Minneapolis Central Church of Christ (MCCC) in North Minneapolis, recognizes the need for more nutritious foods in the community. MCCC is in an area where full service grocery options have been historically unavailable. Many families with kids and seniors in the neighborhood need a reliable source of nourishing and comforting food. Dr. Russell Pointer Sr, pastor at MCCC, explains that "Just because you're having a hard time doesn't mean you shouldn't enjoy all of the seasons. This year we gave away local turkeys, ham and all of the sides to complete a meal."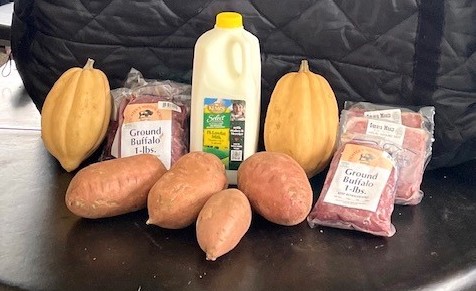 MCCC serves a diverse population, so offering a variety of food choices is most welcoming. Hmong, Indigenous, and African American community members are welcomed with proteins that they are familiar with preparing, like chicken, bison, ground beef, or eggs. All of these foods have increased significantly in price over the last couple years, becoming inaccessible for families on a budget.
"The number of families we serve has gone up 150%. They come here because we choose items that we know our community wants."
The Food Group and our partners value making local and culturally connected food a resource for everyone in the community year round. In 2022 The Food Group was able to partner with 53 local growers and producers to distribute 240,372 pounds of local food.
We look forward to growing the amount of local food we share in 2023 as we invest in the food system together.