We believe hunger relief should include nutritious and healthy foods — like high quality fresh produce. Volunteers are vital to providing food shelves and programs with fresh fruits and vegetables.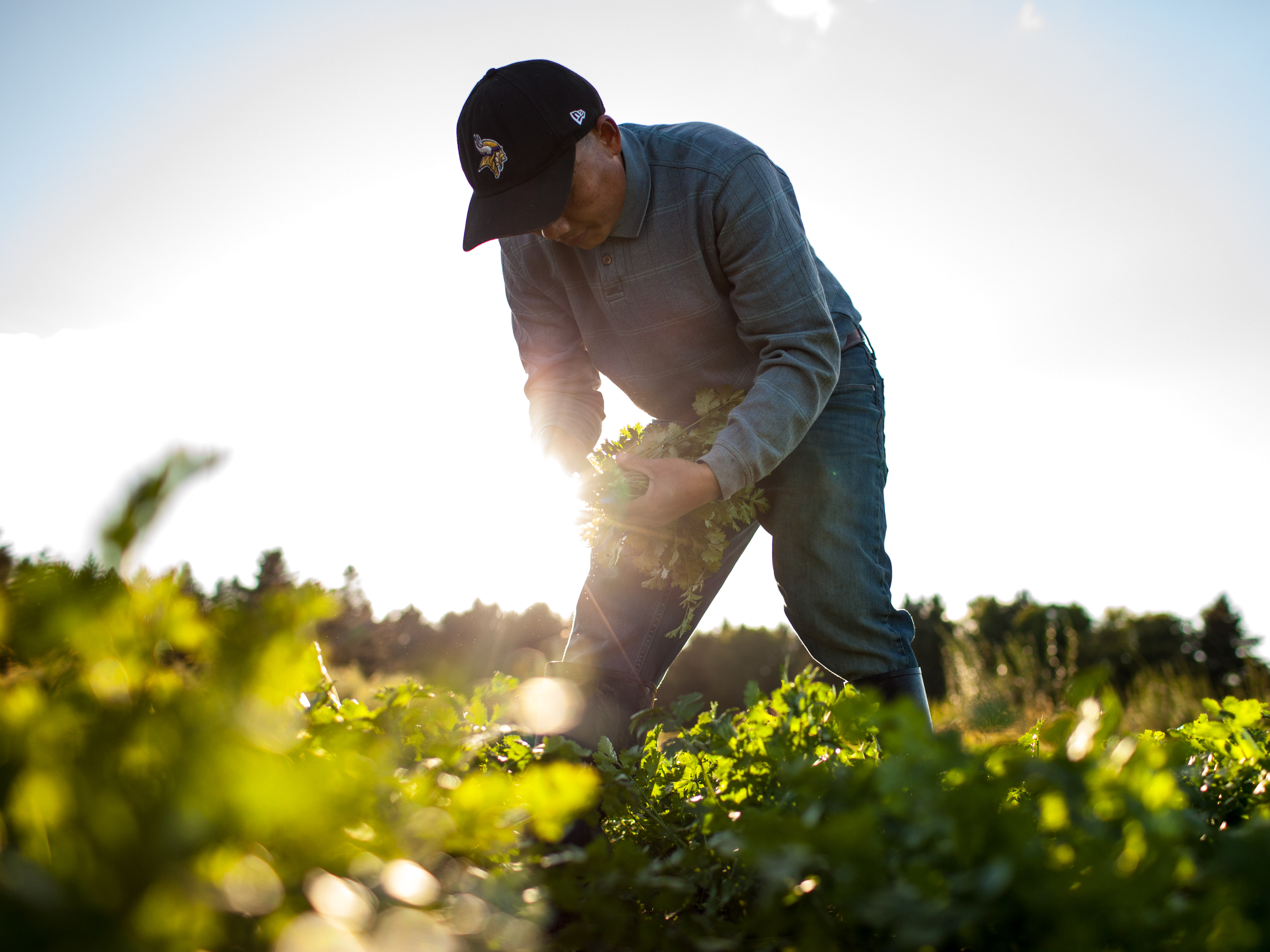 Farmers Market Rescue
Sunday mornings July – October, volunteers visit booths at the Minneapolis Farmers Market (312 East Lyndale Ave N) to collect surplus produce.
Gleaning
The Food Group's produce program staff and volunteers travel to area farms July – November to harvest remaining produce. If you are interested in local farms, hands-on harvesting, and meeting new people, join the Glean Team!