National Philanthropy Day is observed every year on November 15 to celebrate the extraordinary change that fundraising and philanthropy have helped to create in our world.
Giving and gratitude create the circle of philanthropy
When the pandemic arrived and uncertainty became the norm, no one could predict what would happen with charitable giving. What happened at The Food Group turned out to be a show of kindness and generosity like we had never experienced.
While our program team was pulling out all the stops to meet the surge in food needs, you were pulling out your checkbooks to respond. Before we even asked, you gave unselfishly and generously—some for the first time, and some for the hundredth time.
It is my role to shepherd and steward our amazing individual donors. What a gratifying experience! Our donors are a community of givers from all backgrounds and experiences. Some of you write out checks once or several times a year, some give online from your laptop or phone, some set up sustaining gifts through monthly payments, some direct your IRA disbursements or Donor Advised Fund dollars to the cause.
Every single gift makes a difference, providing meals for our neighbors whose food budgets are meager or non-existent.
Generations of giving
Many of you enclose personal notes with your contributions. One donor recalled the poverty her parents experienced during the Great Depression. Her contribution was in their honor "to help those facing hunger during these times of deep uncertainty." She shared her hope that the current crisis may shift our values "to what is truly important."
I suspect many of our donors learned philanthropy from their parents, and that you are passing along the value and joy of giving to the next generation. That is a vital link in the circle.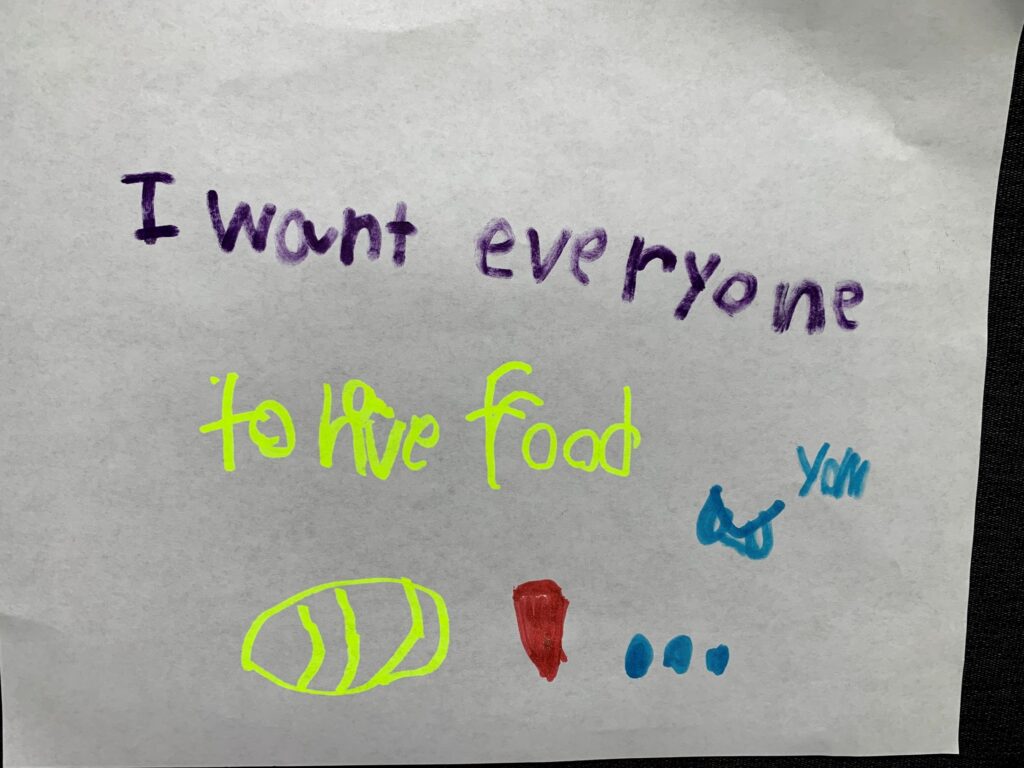 Often when I reach out to donors to thank them, their response is, "Thank you for what you're doing!" You entrust us to feed the community on your behalf, and your appreciation for our work, along with the appreciation of those receiving food completes the circle of gratitude. We are honored that you choose to partner with us to relieve and end hunger in our community.
Giving Opportunities
Donate today. All gifts made to The Food Group are being matched until November 19th, thanks to the Luther Auto Group.
Host a food and cash drive with a group of friends or coworkers to provide food resources to families in need.
Volunteer. The need for emergency food continues at historically high levels. Lost jobs and wages, reduced access to free meals for kids, store closures, fear of shopping because of health concerns, and the loss of support networks all contribute to the increased need.
---
This post was written by Gay Gonnerman, Development Officer for Individual Giving. Questions? Contact Gay.